"Performing for Peace"
The One World Concert brings together a powerful array of international artists who reflect the diversity of experience, and depth of talent found only on a global scale. While the range of artistry is broad, the performers have a shared commitment to peace—and a belief that the language of music can help us all find common ground for understanding. At the start of the concert, following a public appearance by His Holiness the Dalai Lama, the artists will join together to perform a song written in his honor. It will be the first ever performance of this type.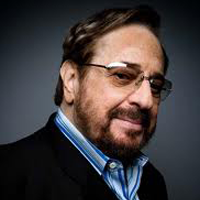 Phil Ramone, music producer
With 33 Grammy nominations, 14 Grammy Awards, including a Technical Grammy for his lifetime of innovative contributions to the recording industry, an Emmy, and numerous honors and accolades to his credit, Ramone's musical acumen and his use of audio technology are unmatched among his peers. Acknowledged as one of the top creative producers, Ramone has also played an integral role in pioneering many of the technological developments in the music industry over the years. He ardently supported the use of the compact disc, digital video disc, hi-definition recording and surround sound. Appropriately, the first CD ever pressed, Billy Joel's 52nd Street, was a Phil Ramone production as was the first pop DVD release, Dave Grusin Presents West Side Story. His use of a fiber optics system (EDNet) to record tracks in "real time" from different locations for Frank Sinatra's Duets I & II was a groundbreaking achievement. In 2005, Ramone was a recipient of the first Grammy given for Best Surround Sound Album, Ray Charles Genius Loves Company.
Ramone's unique skills make him invaluable to the artists with whom he works. His impeccable list of credits includes collaborations with artists such as: Burt Bacharach, Bono, Ray Charles, Chicago, Natalie Cole, Bob Dylan, Gloria Estefan, Renee Fleming, Aretha Franklin, Etta James, Quincy Jones, BB King, Madonna, Paul McCartney, Liza Minnelli, Sinead O'Connor, Luciano Pavarotti, Peter/Paul and Mary, Andre Previn, Carly Simon, Paul Simon, Frank Sinatra, Phoebe Snow, Rod Stewart, and Stevie Wonder.
Ramone has long been recognized for the diversity of his work, as evidenced by his recordings with artists ranging from James Taylor, Bruce Springsteen, Bonnie Raitt, Gladys Knight, Sheryl Crow, Chaka Khan, Nancy Wilson, Dianne Reeves, Queen Latifah, Ruben Studdard, kd Lang, Keith Urban, Wynonna and the Dixie Chicks to Michael Buble, Dave Koz, John Legend, and Juanes. The 2006 Tony Bennett Duets, An American Classic, which Phil produced, pairs Tony with some of the industries most honored musicians including Bono, Elvis Costello, Billy Joel, Elton John, Paul McCartney, Barbra Streisand, and Sting.
A passionate fan of all forms of entertainment, Ramone has numerous concert, film, Broadway and television productions to his credit to include A Star is Born, August Rush, Beyond the Sea, Flashdance, Ghostbusters, Midnight Cowboy, On Her Majesty's Secret Service, Passion, Seussical, Simon and Garfunkel: The Concert In Central Park, Songwriters Hall of Fame Awards, The Score, VH1/BBC Queens Jubilee Party at the Palace, and The Good Thief.
Ramone is also extremely active in music and service related organizations. He is the Chairman Emeritus of the Board of Trustees of the National Academy of Recording Arts and Sciences (NARAS), a Co-Chairman of the Producers and Engineers Wing, and is a former Trustee of the MusiCares Foundation, producing their annual pre-Grammy tribute (honorees include James Taylor, Brian Wilson, Sting, Bono, Paul Simon, Billy Joel, Elton John and Luciano Pavarotti). Ramone is a champion of music educational programs and serves on the boards of the National Mentoring Partnership, and the Berklee College of Music. He serves as a Trustee of the National Academy of Popular Music and the National Recording Preservation Board of the Library of Congress. He is a founding member of META (The Music & Engineering Technology Alliance), an elite group of producers and engineers facilitating the establishment of high-quality music recording and delivery by uniting audio professionals, consumer electronics manufacturers, music enthusiasts and technology providers.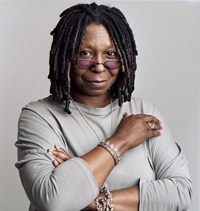 Whoopi Goldberg, emcee
Whoopi Goldberg is a comedienne, actress, singer-songwriter, political activist, author and talk show host. Goldberg made her film debut in The Color Purple (1985) playing Celie, a mistreated black woman in the Deep South. She received a nomination for the Academy Award for Best Actress and won her first Golden Globe Award for her role in the film. In 1990, she starred as Oda Mae Brown, a psychic helping a slain man (Patrick Swayze) find his killer in the blockbuster film Ghost. This performance won her a second Golden Globe and an Academy Award for Best Supporting Actress. Notable later films include Sister Act and Sister Act 2, The Lion King, Made in America, How Stella Got Her Groove Back, Girl, Interrupted and Rat Race. She is also acclaimed for her roles as the bartender Guinan in Star Trek: The Next Generation and as Terry Doolittle in Jumpin' Jack Flash. More recently, she had performed the voice of Stretch in Toy Story 3 and made an appearance in Glee as Carmen Tibideaux.
Goldberg has been nominated for 13 Emmy Awards for her work in television. She was co-producer of the popular game show Hollywood Squares from 1998 to 2004. She has been the moderator of the daytime talk show The View since 2007. Goldberg has a Grammy, two Emmys, two Golden Globes, a Tony (for production, not acting), and an Oscar. In addition, Goldberg has a British Academy Film Award, four People's Choice Awards, and has been honored with a star on the Hollywood Walk of Fame. All of this has made her one of the most accomplished actors of her generation, and she is one of the few entertainers who have won an Emmy, Grammy, Oscar, and Tony Award.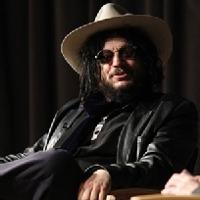 Don Was and his All-Star Band
Grammy Award-winning American musician, bassist and record producer. He has worked as a record producer and has recorded with an array of artists from The Rolling Stones, Bonnie Raitt, Bob Dylan, John Mayer, Ziggy Marley, Bob Seger, Al Green, Lucinda Williams, Garth Brooks, Ringo Starr, to name a few. Was, who is a fan of the Rolling Stones and saw them in concert when he was age 12 in 1964, produced their albums Voodoo Lounge, Stripped, Bridges to Babylon, Forty Licks, Live Licks and A Bigger Bang. He is President of the legendary jazz record label, Blue Note Records.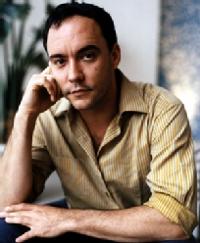 Dave Matthews
South African-born American singer-songwriter, musician and actor, best known as the lead vocalist, songwriter, and guitarist for the Dave Matthews Band. He performs mainly with acoustic guitar and favors rhythm rather than solos in his playing. His band Dave Matthews Band sold more tickets than any act from 2000-2010, making him the top selling front man from 2000-2010. Counting Crows American rock band from Berkeley, California. The band consists of Adam Duritz (lead vocals, piano), David Bryson (guitar), Charlie Gillingham (accordion, keyboards), Dan Vickrey (lead guitar), David Immerglück (guitar, banjo, mandolin), Jim Bogios (drums) and Millard Powers (bass).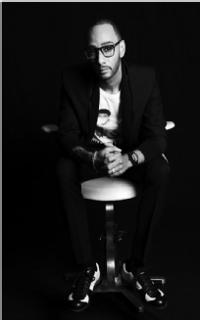 Swizz Beatz
With over 14 years of creating music for some of the biggest musicians in music history, Swizz has contributed to the sale over 280 million records in just the US alone, working with the likes of Jay-Z, DMX, Beyonce, Kanye West, and Bono to name a few.
Swizz has lent his creative contributions to the likes of global brands such as Reebok (Vice President - Sports Style Marketing, Design, and Brand Music Development) and Lotus Cars (Vice President of Design & Global Marketing). Swizz is also the 1st producer-in-residence at New York University's Clive Davis' Recorded School of Music
and is currently working with Christian Louboutin on a ground-breaking music-collaboration debuting in Paris this coming March.
Swizz's latest music venture is his new partnership with O&Media of Korea, in which his focus will be bridging the K-Pop music scene with Western music culture.
When not creating music, Swizz is an avid art collector and painter whose goal is to inspire new artists around the world to express themselves and is
working on opening his own international "new artist" art gallery.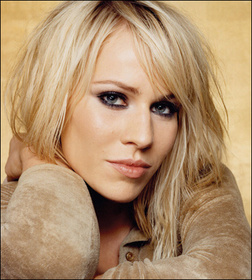 Natasha Bedingfield
With her new album, Strip Me, Natasha Bedingfield reminds us of the gift she has for creating, heartfelt, dynamic pop anthems. Her music and lyrics are thoughtful and yet irresistible. Strip Me is the follow-up to 2008's Pocketful of Sunshine, a megahit in the U.S. selling over three million singles of the title track and featuring four number one dance singles. 
The Londoner, Bedingfield who now maintains a residence in Los Angeles as well as in the UK, has spent the better part of the last five years touring and promoting her first two albums. Her experiences traveling the globe provided her with a unique perspective that helped inform this thoughtful new body of work.  Writing more than 50 songs, Bedingfield, armed with an impressive production team of modern hitmakers including, GRAMMY® award winner John Shanks (Michelle Branch, Sheryl Crow), Ryan Tedder (OneRepublic, Kelly Clarkson, Leona Lewis), Wayne Wilkins (Beyonce), John Hill (Shakira, Santigold), Kleerup (Robyn, Cyndi Lauper), Danielle Brisebois (co writer of "Unwritten" and "Pocketful of Sunshine") and reuniting with Steve Kipner, who produced Natasha's own smash hit "These Words,"  stripped down her songs to the 13 tracks contained on her newest release.
Each song on Strip Me evokes the innate desires, needs and fears which people feel in these most troubling times. Although the title of the album is provocative, the songs Natasha writes underscore the things that are important to her.  Bedingfield's message is clear.  Don't get caught up in material things.  Don't be afraid to be loved, to be supported, and to be touched.  Believe in yourself and follow your heart. "Five years of non stop touring on the road took it's toll on me" Bedingfield says. "I had to stop and remind myself why I started making music in the first place. I started out trying to base songs around the idea of basic human desires—what do we all need, want and share? My songs celebrate that sense you have when you see a wild horse, that feeling of being free and unburdened.  That's how I like to feel, and that's what I hope communicates itself when you hear my music."
This spirit is evident on such songs as "Weightless," "Can't Fall Down," "Break Thru," and "Run Run Run." Feeling confident and powerful also lies at the heart of Strip Me's title song and first single. "In the chorus," she says, "it goes, 'Build me up, or cut me down to size/Shut me out but I'll just scream/I'm only one voice in a million, but you ain't taking that from me.' People can mistreat or slight you, but that shouldn't change who you are or how you feel about yourself. We're not defined by others, but by what's inside. We mustn't forget about the power of each person's voice."
Musically, Strip Me represents a deliberate evolution for Bedingfield. "I hope that the sound of the album reflects the energy and magic of a live show.  I tried to fuse rocking guitars and live percussion with programmed beats and synthesizers. My musical heroes run the gamut from Deborah Harry and Joni Mitchell to Lauren Hill and Bjork.  And let's not forget about Stevie Wonder, Bob Marley, The Cranberries and Jeff Buckley. Oh yeah, and Missy Elliot too!" So while Strip Me saw Bedingfield collaborating with many of the writers and producers from her previous two albums, this time around she also brought in some collaborators with different musical backgrounds.
Bedingfield takes pains to challenge some of the media misconceptions that surround her. "I grew up singing in church, so people assume that I am traditional, and very proper," she says. "That's not the case at all.  My upbringing wasn't very conventional.  My parents worked with recovering drug addicts and homeless people.  They immigrated to London from New Zealand which has a laid back, organic and wonderfully folky vibe, whereas London is more cosmopolitan, urban and bustling. That's a unique  combination.  My music reflects that collision of sensibilities.  Urban gypsies in a big, amazing melting pot, with differences that we should celebrate."
Bedingfield captured that diversity and excitement on her first album, 2004's Unwritten. The disc debuted at Number One on the UK album chart, and sold over two million copies worldwide. The album's title track became the most played track at U.S. pop radio in 2006, and recently received a BMI award for 3 million plays. It was also the first Number One pop single by a British female solo artist in the U.S. in almost 20 years and garnered Bedingfield her first Grammy nomination for "Best Female Pop Vocal Performance."
On Strip Me Bedingfield hopes to take things to the next level.  "Pop music today is very much about branding and imaging," she says, "but I would like to believe that the world is getting back to what's deep and meaningful, and that people want to be in touch with things that are real."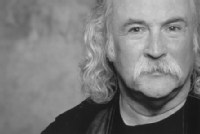 David Crosby
Legendary singer-songwriter and social justice activist David Crosby is a two time Rock and Roll Hall of Famer, inducted as a member of both the iconic folk-rock band The Byrds — with whom he first rose to stardom — and the iconic Woodstock era-defining group Crosby, Stills & Nash.

A native Californian-and son of an Academy Award-winning cinematographer-Crosby originally intended to be an actor when he moved from Santa Barbara to Los Angeles in 1960. Music prevailed, however, and Crosby began his career as a folksinger, playing clubs and coffeehouses nationwide. Back in L.A. in '63, Crosby formed The Byrds with Roger McGuinn, Chris Hillman, Gene Clark and Michael Clarke, winning widespread recognition for his songwriting and charismatic presence. Driven by hits including "Eight Miles High," "Turn! Turn! Turn!," and a cover of Dylan's "Mr. Tambourine Man," The Byrds' signature electric folk-rock influenced countless musicians to come.

Crosby left The Byrds in 1967 to embark on a lifelong collaboration with Graham Nash and Stephen Stills. Renowned for vocal harmonies, stellar musicianship and timeless songs, Crosby, Stills, & Nash (CSN) have been called "the voice of a generation," and were GRAMMY-honored in 1969 as Best New Artist. The trio's self-titled debut album introduced classics including the Crosby-penned tracks "Guinnevere" and "Wooden Ships"—today, it is included on Rolling Stone's list of the 500 Greatest Albums of All Time. Crosby continues to tour and record with CSN, as well as with Crosby, Stills, Nash & Young, and as a duo with Graham Nash.

As a solo artist, Crosby debuted with the 1971 masterpiece If Only I Could Remember My Name, recently reissued as a two-disc set featuring a 5.1 mix, video footage, and other bonuses. David Crosby also performs and records with CPR, the jazz-flavored trio he formed in 1995 with his son James Raymond and Jeff Pevar.

Crosby's most recent release is 2004's Crosby-Nash, a 2-CD set with Graham Nash, their first as a duo since 1976's Whistling Down The Wire. Their debut LP together, '72's Crosby & Nash-featuring "Southbound Train" and "Immigration Man"-is regarded as one of the best side projects from the CSN&Y sphere. Their catalogue also includes 1975's Wind On The Water and the live gem Another Stoney Evening. Previously a CD-only release of a 1971 concert recording, the latter title is now available in digital and LP versions as the inaugural releases on Blue Castle Records, the independent label Crosby formed with Nash in 2011. Voyage, a 3-disc, career-spanning retrospective box set touching on all aspects of Crosby's oeuvre, was released in 2006.

Crosby is also the author of three books including Stand and Be Counted: Making Music, Making History/The Dramatic Story of the Artists and Causes That Changed America, which underscores his commitment to social activism, and belief that artists and musicians are potent agents for change. Crosby's two autobiographical volumes are Long Time Gone and Since Then: How I Survived Everything And Lived To Tell About It. The latter, per Entertainment Weekly, chronicles, "A fascinating life worthy of a sequel."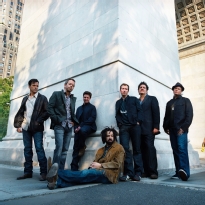 Counting Crows
"There are a million great songs written every day, many on records you discover that you wish your friends could appreciate as much as you do." That simple truth, courtesy of Adam Duritz, is as good a place as any to begin discussing Counting Crows' Underwater Sunshine (Or What We Did On Our Summer Vacation). After five renowned full-lengths, multiple live albums and soundtrack appearances—not to mention Grammy and Oscar nominations—the modern rock mainstays are not only issuing their first independent release, but coloring it with infectious interpretations of some of their favorite tunes.
Recorded in Burbank last April and June, Underwater Sunshine is a collection of 15 gorgeously rendered songs, in which the Bay Area seven-piece honors global icons (Bob Dylan, Gram Parsons), indie-pop heroes (Teenage Fanclub, Travis), compelling up-and-comers (Dawes, the Romany Rye, Kasey Anderson) and even their own seminal pre-Crows projects (Sordid Humor, Tender Mercies). But no matter the artist, the Crows selected each song due to its merit, not its ubiquity. "You may or may not know these songs," Duritz concedes. "It wasn't an intentional theme, but it did sort of fall out that a lot of the songs on this record aren't well-known. The songs on Underwater Sunshine come from old bands and young, they stretch from the early '60s to earlier this year, and they were recorded for major labels, for indies and, in some cases, for just a few friends to hear. Either way, they're all great songs, and hopefully they'll be heard by a few more people now."
Underwater Sunshine is the sort of treat that established bands too rarely bestow upon their fans. But Counting Crows have always been cut from a different cloth. Having exploded onto the scene with multiplatinum breakout August and Everything After in 1993, the band—Duritz (vocals), Jim Boglos (drums), David Bryson (guitar), Charlie Gillingham (keyboards), David Immergluck (guitar), Millard Powers (bass), and Dan Vickrey (guitar), —has thrived for nearly 20 years as the rare radio and touring powerhouse that blows you away with songs, not superficial excess. Their enduring critical and commercial popularity is easily explained: They write from the heart, challenge themselves, and still give a damn about new music. Dashboard Confessional, Panic at the Disco and The Hold Steady are among the many to count the Crows as influential, and the band are still the kind of guys who roam from club to club at SXSW, CMJ or whatever city they're touring, simply out of curiosity and love. Music geeks? Sure. We prefer lifers.
Underwater Sunshine is a testament to that open-mindedness. It feels homemade because it is, the band teaming with old friends Shawn Dealey and Brian Deck to capture what Duritz calls "the feeling of all us squeezed into a room playing songs together… almost all recorded live so everybody's tracks are all over everybody else's tracks." From making the electric four-chord bump of Romany Rye's "Untitled (Love Song)" their own to not-so-delicately expanding upon Kasey Anderson's fragile "Like Teenage Gravity," from fulfilling a new obsession with Dawes and a longstanding one with Big Star, Underwater Sunshine exhibits the depth of Counting Crows' tastes in an entirely new light. Dive in with a smile.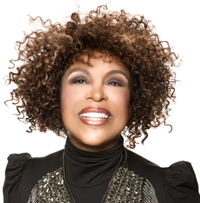 Roberta Flack
"I like to think of myself as a musician who has found some original meaning in songs that maybe everybody else has done." says the legendary Roberta Flack when describing 
Let It Be
, her extraordinary new CD of Beatles tunes. "I'd like to think that my producers and I found some new directions and new meanings. I think that's the sign of a good
interpreter
of music. I didn't write these wonderful songs, of course, I'm only expressing what I feel about them. And what I feel about them – hopefully – is universal enough that people will say, '
Yeah
.'
The universality that Ms. Flack speaks of can be located in her own long and deep personal history with the songs on this collection. Right from the start of her career, when she was a young woman juggling her career as a schoolteacher with her calling as a performer, Beatles songs played an important part, proving their boundless appeal.
"When I made the transition from the classroom as a schoolteacher and was moonlighting at nightclubs in Washington, D.C.," she recalls, "I chose songs for both settings from the songs we all heard on the radio. As a teacher, I tried – like the TV show Glee suggests now – to teach my kids by using those songs because I found that they already knew the melodies. It was my responsibility to teach them something about music theory, and I used these songs as a means to do that because they already knew and loved them – 'Hey Jude,' 'Yesterday,' and so on."
It wasn't just the school kids who knew and were moved by the music of the Beatles, however.
"I tell you," she says thoughtfully, "when I sang 'Here, There and Everywhere' in gay bars all those years ago, I'd sing the words "Love never dies," and I would look up and see men not only kissing, but holding on for dear life. That let me know there was something alright with the way I was singing this song."
The magic she wove for fans in gay bars (and students in classrooms) oh so many years ago is present in abundance on Let It Be. The collection kicks off with "In My Life," and immediately lets the listener know she or he is in for inspired re-imaginings of the classics.
Most artists who cover "In My Life" go for an obvious tug-at-the-heart-strings effect, leaning heavily on the feelings of loss and grief expressed in the lyrics. But here, the elegiac is conveyed, paradoxically, through a joyful celebration of that which has passed – friendships, transformative relationships and, of course, that one true and seminal love. Lilting guitar threads through a world-music inflected overhaul of the melody, which retains (and in its own way underscores) the wistfulness of the original.
The heartache is there, but it throbs beneath the gratitude for what was.
Much beloved tracks such as "Hey Jude" and first single "We Can Work It Out," likewise, showcase a lightness and playful expressiveness in Ms. Flack's voice that actually serves to draw out the poignancy of the lyrics. But there is also an undercurrent of melancholy in "We Can Work It Out" which underscores the fact that the song's message is needed as much today as when it was first released –  maybe even more, now, as the world convulses with conflicts all around the globe.
The unfortunate similarities between past and present social and political strife actually provide the opportunity to consider the groundbreaking career of Ms. Flack.
Artists are forged by their times. Roberta Flack, a child prodigy who won a music scholarship to Howard University at the age of fifteen, came of artistic age and political consciousness just as America was convulsing on its own terms of existence.
In the political sphere, the Viet Nam War, the Civil Rights movement, a vital new chapter in the women's rights movement, and the burgeoning gay rights movement, were all simultaneously roiling. On the big screen, glitzy Hollywood musicals were giving way to Easy Riders and Midnight Cowboys. TV was slowly being integrated by the likes of Bill Cosby and Diahann Carroll. Soul music – from the grit of Stax to the gloss of Motown – was redefining how the world saw and heard Black Americans, and therefore America. The Beatles were rewriting every rule of pop culture. And suddenly, right there in the midst of it all, with an iconic Afro, a staggering talent, and a vision of music as a tool for both joy and enlightenment, was Ms. Roberta Flack.
Starting with her classic debut album, 1969's First Take, she carved out a career filled with massive radio and chart hits ("First Time Ever I Saw Your Face," "Killing Me Softly With His Song," "Jesse," "Feel Like Making Love," and – with the late, great Donny Hathaway – "Where is the Love?," "You've Got a Friend," "The Closer I Get to You," "Back Together Again," and so many more), countless awards (including four Grammys) and worldwide critical acclaim for her singing and peerless musicianship.
And to prove the steadfastness of Ms. Flack's trailblazing artistry, we need look no further than the love she and her work are shown by a new generation of innovative artists who celebrate her influence: Lauryn Hill, who famously covered "Killing Me Softly" with her former group, the Fugees, and kick-started her own dazzling solo career; R&B romantic icon Maxwell, with whom Ms. Flack performed a show-stopping version of her classic hit "Where is the Love" on the 2010 Grammys; and revered underground hip-hop producer Flying Lotus, who created a fan-favorite track titled "Roberta Flack," in tribute to the lady herself.
Let It Be is in many ways a full-circle artistic statement from Ms. Flack, and it's an absolutely exquisite re-imagining of Beatles songs. She's justifiably proud of it but also laughs that, "It's hard to mess up a Beatles song unless you just don't know what the ham sandwich you're doing."
And in explaining both what she thinks makes the music of the Beatles so enduring, and what moves her to continue making music, she says simply, "I think music is such a powerful means of expressing what the world needs now, and that's understanding between individuals, between races, between countries. I think music has the potential for being the answer to all those deep questions we ask ourselves as human beings.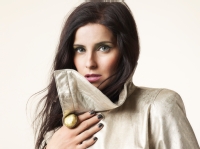 Nelly Furtado
Canadian singer-songwriter, record producer and actress. She released her first full-length Spanish album, Mi Plan in September 2009, and received the Latin Grammy for Best Female Pop Vocal Album. From"The Spirit Indestructible" by Nelly Furtado. "When I started this musical journey I wasn't sure of where I would end up, as I had just finished touring my Spanish album and was tentative about singing in English again.
I was seriously considering retiring from my career as a pop musician and pursuing other music-related and creative endeavors.
Slowly, but surely, I began to record again and eventually found a new freedom within my voice and an overwhelming sense of excitement about making pop music.
That is the excitement you hear on The Spirit Indestructible. Nostalgia is a huge theme.  All my old memories suddenly became crystal clear to me, and I found myself re-visiting my past in a fresh and colorful way, on songs such as "Parking Lot" , produced by Rodney "Darkchild" Jerkins, where I detail good times in my hometown, sort of like my own take on "Summer Of 69'".  On "Big Hoops",   my swagger-in-spades, rhyme-writing 14-year-old self finds liberation through hip-hop and r and b attending "music jams" in suburban Victoria. Ironically, Rodney "Darkchild" Jerkins, the producer of this song, and seven others on my album, is responsible for creating a lot of my favorite songs from the 90's as I eventually realized while examining the plaques his studio walls. When Rodney and I work together, I feel like a child in a playground, uninhibited and happy. We have a great time.
"Waiting For The Night", produced by Rodney "Darkchild" Jerkins, is inspired by a diary I kept as a smitten sixteen-year-old on a summer vacation in exotic S. Miguel, Portugal, and my parent's birthplace.
In "High Life", also produced by Jerkins, I sing about what happens after all the dreams come true; the crash and burn; the process of running  from your hometown to seek "success", and what happens when you obtain it.
The song was partly inspired by a disarming moment I had during a show on the European leg of the Loose tour in 2007.  
"Spirit Indestructible", produced by Rodney "Darkchild" Jerkins, is an ode to the spirit which resides in all of us and triumphs over anything. It is inspired by people I have met, and special moments in history that I have read about.
Spirituality is one of the underlying themes on the album. On "Miracles", produced by Rodney "Darkchild" Jerkins, "Believers", produced by Bob Rock, and "The Most Beautiful Thing", featuring the angelic vocals of Sara Tavares, and produced by Salaam Remi, I sing about grace, joy, faith, commitment and ecstasy.
In "Circles", produced by indie band Passion Pits' lead singer , Mike Angelakos, and "Bucket List", produced by Rodney "Darkchild" Jerkins,  I meditate on personal relationships  and life goals.
On "Something", I let my voice chill out and ride Salaam Remi's effortlessly masterful beat and Nas' classic hip-hop presence. 
On the reggae track "Don't Leave Me" I sing from the perspective of a woman at wit's end with her love life, to the authentically produced sounds of Jamaica's own "Di Genius".
On "Enemy", produced and arranged by Salaam Remi, I sing about the self-indulgence of self-sabotage, the artist's lame but habitual escape.
On "Thoughts", produced by myself and The Demolition Crew, I am joined by my new friends The Kenyan Boys Choir in both English and Swahili.
On the remix of "Thoughts", my favorite electronic producer/dj, Tiesto, shows his mellow side, brewing the perfect laidback track.            
On "Be Ok", produced by John Shanks with additional programming by The Demolition Crew, Nelstar recording artist Dylan Murray lends his unforgettable voice in a charming, simple duet that only he could pen.
On "End Of The World", producer Fraser T. Smith lends grace to a simple love song that Rick Nowels and I wrote together.
All of these songs have incredible meaning to me and were written in moments of intense personal growth.
Overall, I would describe this album as raw and honest- a friendly punch in the face.
These tracks combine hard beats with strong, dynamic, sometimes pretty vocals. It's overall, quite a simple, at times juvenile album that was very liberating to create and gave me immense joy.
I hope you enjoy it too!"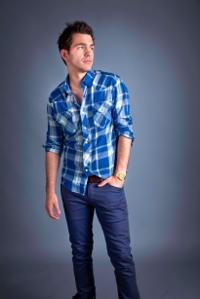 Andy Grammer
In 2011, Andy Grammer emerged as one of the biggest success stories in the music business.  He performed on The Tonight Show with Jay Leno and Live with Regis & Kelly, he shared the stage with Taylor Swift and Colbie Caillat, and he was the first male pop star since 2003 (Jason Mraz) to reach the Top 5 at Adult Pop Radio on his first single, "Keep Your Head Up", which is now a certified Gold Record quickly approaching Platinum.  Known for his vibrant pop/rock/soul mix and free-flowing vocal delivery, the acclaimed singer, songwriter, and musician – who began as a street performer in Santa Monica, CA - is now poised to make 2012 another big year.  Radio has enthusiastically embraced his follow-up single "Fine By Me," his first headlining tour started in January with most of the shows being sell outs, and he will be releasing a Live EP, ANDY GRAMMER LIVE, in the first quarter.
It's widely known that it takes 10,000 hours of deliberate practice to become an expert at anything.   Andy Grammer logged his 10,000 hours of practice on the streets of Los Angeles. With his car battery-powered amplifier and acoustic guitar in tow, Grammer managed to sing his way from the streets to the center of the music industry.
One listen to Grammer's self-titled S-Curve Records debut and it is clear that this young man has become an expert. From the buoyant "Keep Your Head Up" to the breezy "Fine By Me," to the jubilant horn-laced "The Pocket," and emotionally-charged "You Should Know Better," his irresistible pop songs blend heartfelt, compelling lyrics with instantly unforgettable melodies.
Even though he knew music would be his path, Grammer never assumed it would be an easy road or that he could take any success for granted. He played any corner that would have him—using every experience to hone not only his songwriting craft but to learn how to understand his audience. His desire to be heard led him to the streets: "I didn't know what else to do. So I just went out there and started playing."
The success of Grammer's album would exceeds even his expectations.  "That I even get to play a sold-out show where people know the words, and I'm singing about things I'm connected to is such a blessing," he says.  "It's the equivalent of a nine-year-old saying 'I want to be an astronaut when I grow up' and then getting to go to the moon. This year I've been to the moon, and it's awesome."
Named one of Billboard's 2011 Artists to Watch, the singer recorded the album in New York and Los Angeles with a collection of top producers, including Matt Wallace (Faith No More, Maroon 5), S*A*M & Sluggo (Train, Neon Trees), and Barrett Yeretsian (Christina Perri). "Basically, it was show up somewhere, really dig in with someone who's going to help you get your creative vision across and then go somewhere else and do it again," he says. "We got some really great stuff that I wouldn't have gotten if I just worked with one producer."
Every song that Grammer wrote on the album had one goal in mind: "I'm just trying to track down the truth," says Grammer, who was born in Los Angeles and grew up in New York. "My favorite thing is to pop up above everybody and write from a bird's-eye view. It may be about a break-up, it may be about a good relationship, it may be what we're doing on this planet here. I like to be far enough away to see the whole scope of what's occurring."
While much of his music is upbeat, Grammer is quick to add that he's hardly "pink and fluffy." I'm not intentionally trying to be positive, I'm just trying to be real."
In fact, Grammer wrote "Keep Your Head Up" as a letter of encouragement to himself after he'd spent an exhausting day street performing and had little money to show for it. The video--which features groundbreaking interactive technology in a partnership between VEVO, Interlude and S-Curve--won an MTV O Award for Most Innovative Video, topping entries from Arcade Fire, Robyn and OK Go!  "The most challenging part about the video was the sheer amount of times we'd have to tape each cut so people can go through the video thousands of different ways," Grammer says. "It was crazy."  The clip stars "The Office's" Rainn Wilson. "He's such a gracious, amazing guy," says Grammer, who met Wilson through a former roommate. "He gave me tips on how to look in the camera. The video has gotten so much more exposure because of him coming and hanging out."
Another album standout track is "Fine By Me,"with its intimate lyrics, sparkling pop melody and funky undertow.  "'Fine By Me" is about having my heart stolen," says Grammer. "It's a story about a girl who came into my life and just robbed it right from under me. In my experience love is an all-or-nothing emotion. We are all really protective of ourselves because we know that if we fall in love we'll fall hard. So we kind of dance around the edges with our tippy toes in the water playing it cool. I went from playing it SO cool to falling SO hard in about four days."
Grammer grew up in a musical household. His father, Red Grammer, is a Grammy-nominated children's performer who gladly indulged his son's desire to get on stage...to a point. "My dad would bring me up to sing with him. I'd just have a couple of lines," Grammer remembers. "Afterwards, I'd say, 'Dad, I think I'm going to need a bigger part in your show because I nailed that. Seriously, it was intense.  I can see it in their eyes, they want more of me.' I was six or seven and he just laughed and laughed."
His dad gave Grammer an insider's insight into what happens off stage as well. "The most important thing I learned from my father about being a musician was the work ethic," Grammer says. "He worked really hard, he traveled all across the country. I saw his respect for his audience, respect for himself. I saw him take days off where he wouldn't talk to rest his voice. I saw the work it takes to cultivate an artist's career."
In 9th grade, Grammer picked up his dad's guitar and taught himself to write songs. "I knew one chord, so I was like, 'I'm going to write the coolest song with one chord ever'," Grammer laughs. His first band, Out of the Blue, got off to an auspicious start after playing some covers as well as Grammer's first original song, "Doorstep," at a battle of bands contest. "We did not win...at all," Grammer says. "I thought it was going to be a big concert moment. It was fun, but it was like, 'This is really hard and we suck."
Around the same time, Grammer had a musical epiphany when he heard Lauryn Hill's seminal solo album, 1998's The Miseducation of Lauryn Hill. "It felt like it was shifting things inside of me and I loved it," he says. Other artists who helped him influence his sound include Jack Johnson, John Mayer, Coldplay and Common. "For me, it's always been about a mix of hip-hop, acoustic singer/songwriters and piano rock," he says. "I pull all those together. Each song may lean more heavily on one than the other, but they all have all three pieces."
So that's what he did. Now based in Los Angeles, Grammer began playing everywhere he could, including gigs at more than 100 colleges and universities, as well as birthday parties and high school dance classes. "I'd send my music to a choreographer and she would choreograph a dance, then I would come in and play while 100 high school students would dance to my music," he says. "They'd know all my music and come to my shows. It was all really fun. Any time you make the transfer of 'I've created something and I'm giving it to you and I hope it makes you happy,' that's good."
Performing live remains a communal experience for Grammer, who's toured with Colbie Caillat, the Plain White T's, Parachute, and Natasha Bedingfield - among others. "As an artist, you have an opportunity to get in and move things around in people. It's one of the only times during the day where they say, 'I'm going to open up to some other stuff here,' and you have that hour to get in and move stuff around and put it all back together. Those are the best gigs, where you can see that the whole room has moved somewhere together."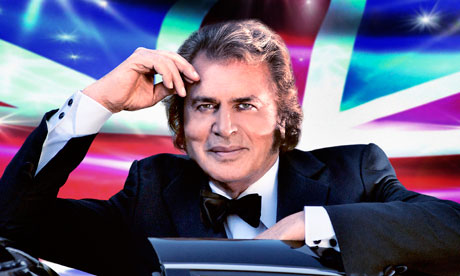 Engelbert Humperdinck
His name comes from the 1911, century Austrian composer who wrote "Hansel & Gretel." His voice comes from heaven, and he has been a legend in the international music industry for the last forty plus years, with over 150 million records sold.
Engelbert Humperdinck has recorded everything from the most romantic ballads to the platinum-selling theme song "Lesbian Seagull" for the latest Beavis and Butthead movie. His remarkable voice and extraordinary talent has endeared him to millions of fans around the globe with the MTV generation having just "discovered" what a magnificent musician the rest of the world has celebrated for decades.

Few people realize that several of the major forces in the world of rock n' roll, including Jimi Hendrix and The Carpenters, started out as opening acts for Humperdinck in the late'60's, 70's and '80's.   Lets not forget Humperdinck taking #1 away form the Beatles, as well

In 1999 "Humper" recorded The Dance Album as his first album in the dance genre. Released by the red-hot dance label Interhit Records, the album featured newly recorded dance versions of six of Engelbert's greatest hits, along with five original songs. Favorites such as "Quando, Quando, Quando" and "Release Me" are set to an infectious dance beat by dance producer/ remixers Chris Cox and Barry Harris, known collectively as Thunderpuss 2000. The album has enjoyed tremendous success, with "Release Me" hitting Top Ten in the Billboard Dance charts. Says Billboard magazine of The Dance Album: "...brilliantly cool...one of the most fun pop/dance albums of the decade."

With four Grammy nominations, a Golden Globe for "Entertainer of the Year" (1988), 63 gold and 24 platinum records and a star on the Hollywood Walk of Fame, Humperdinck might rest easy on his laurels. Hardly. In the past few years, he has joined in elite group of musical artists, such as Tony Bennett and Burt Bacharach, who have crossed over successfully to strike a new chord with a younger generation in addition to their core audiences. The Humper has appeared on several MTV programs, including two appearances on "MTV Beach House", "Chilling with the Weaze" and "Oddville."

Engelbert Humperdinck came into this world as Arnold George Dorsey, one of ten siblings. His father served in the British military, and his mother taught violin and had an operatic voice. They all lived in Leicester, England and the young lad from Leicester developed strong and enduring family values imparted by his parents. At the age of eleven, Arnold George Dorsey began to study saxophone.

When he was seventeen, Engelbert found himself playing at a pub that sponsored a singing contest. Goaded by his friends to enter, he put down his sax and for the first time revealed another vocal talent: impersonations. Arnold George Dorsey gave the worlds finest impersonation of Jerry Lewis- Jerry Lewis still thinks so-and was quickly dubbed Gerry Dorsey by his fans. It became his professional stage name. Furthermore, he never picked up the sax again.

Gerry Dorsey was very popular on the UK music circuit until he contracted tuberculosis, which silenced him for six months and nearly snuffed out his rising star. Many people assumed his career was finished. Upon regaining his health, Gerry Dorsey knew he had to bury his old, somewhat tainted image to make a comeback as a strong, dynamic performer, still tall, dark handsome and somewhat mysterious. His manager suggested the new name Engelbert Humperdinck. It was just outrageous enough to be memorable. It would take a man with a secure self-image and sense of humor to pull it off. And thus was born the soon-to-be legend, Engelbert Humperdinck.

Few people realize that it was Humperdinck, not Elvis, who made famous the sideburns and flamboyant leather jumpsuits. Engelbert often jokingly asserts that Elvis "stole" the image from him. Nevertheless, the two legends often performed one another's songs, and enjoyed a lasting friendship until Elvis' death. Humperdinck has always enjoyed a healthy rivalry with Tom Jones, and the two actually partnered for ten years and shared a manager for many, many more.

Romance serves as the core of Engelbert Humperdinck's music and lasting success. He knows how to pick songs with eternal themes of love and longing, and lovers always want to hear them sung.

Engelbert has just started recording a brand new CD with Grammy award winning producer Martin Terefe (Train, Jason Mraz,James Morrison,Beverly Knight) with "a lot of fantastic young,hip and surprising collaborations"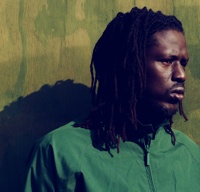 Emmanuel Jal
In the war-torn region of Southern Sudan, Emmanuel Jal was born into the life of a child solider on an unknown date in the early 1980s. Through unbelievable struggles, Emmanuel managed to survive and emerge as a recording artist, achieving worldwide acclaim for his unique style of hip hop with its message of peace and reconciliation born out of his personal experiences. His latest single, We Want Peace, from his upcoming album, See Me Mama is heavily influenced by this background.
Emmanuel has released three studio albums: Gua, Ceasefire and Warchild. His music can also be heard alongside Coldplay, Gorillaz, and Radiohead on the fundraising Warchild – Help a Day in the Life album, as well as in three ER episodes, the National Geographic documentary God Grew Tired of Us and in the feature film Blood Diamond starring Leonardo DiCaprio. He is also featured on John Lennon's Instant Karma: The Amnesty International Campaign to Save Darfur, amongst the likes of U2, REM and Lenny Kravitz.
Emmanuel's live appearances have included Live 8 and Nelson Mandela's 90th Birthday Concert. He has performed with acts such as Faithless, Razorlight, Supergrass and Fat Boy Slim in Europe and has toured the United States as part of the National Geographic All Roads Film Festival, in which he performed in New York, Washington DC, Los Angeles and New Orleans. Jal also performed with Moby and Five for Fighting in the 2007 live concert film, The Concert To End Slavery and, more recently, with Alicia Keys at her Black Ball in New York and Joss Stone at the Melbourne Festival closing Concert, 2011.
Emmanuel is in demand as a speaker and has addressed the UN, US Congress and the highest tiers of several governments. In 2010 he was involved with the British Council, Clinton Global Initiative, Adolescent Girls Initiative (World Bank in association with the Nike Foundation), Child Soldiers Initiative and the launch of Ericsson's Refugees Reunited Software. He was one of the faces of Amnesty International's 2010 World Refugee Day Campaign and appeared at Alicia Keys' Keep a Child Alive Black Ball 2010 in London.
In 2011 he has taken part in the Oxfam Climate Change Campaign, CNN Freedom Project, Amnesty International 'Toast to Freedom' single and spoken alongside Kofi Annan and Martti Ahtisaari for CMI in Finland, Matt Dillon for Refugees International in Washington DC and Angelina Jolie at the ICC for Cinema for Peace. In 2012 Emmanuel has continued to support Amnesty International as one of their main spokespeople in support of the International Arms Treaty and his song Warchild has been included in their 'Music and Human Rights' pack for all UK schools.
Emmanuel's press and media coverage includes interviews with the New York Times, CNN, Fox News, Washington Post, USA Today, Newsweek, BBC Newsnight, CBC, NBC,The Guardian, The Times, The Independent, MTV, CTV, BBC Radio 4 and many more outlets worldwide. His 2009 TED Global talk has achieved tens of thousands of YouTube hits.

In 2008 a full-length documentary on his life was released. The film, Warchild, won 12 prestigious film festival awards worldwide. In the same year, his autobiography, also called Warchild, was published by Little Brown.
Emmanuel Jal appears as the adult lead in the major motion picture Africa United, a Pathé, UK Film Council and BBC Films presentation in association with Warner Bros, released in October 2010.
Despite his accomplishments in music and film, one of Jal's biggest passions is Gua Africa, the charity he has founded to work with individuals, families and communities to help them overcome the effects of war and poverty. Besides building schools, the charity provides scholarships for Sudanese war survivors in refugee camps and sponsors education for children in the most deprived slum areas in Nairobi. Gua Africa is now fundraising to complete phase 2 of 'Emma Academy' the education centre in Leer named after the British aid worker Emma McCune who rescued Emmanuel from a life as a child soldier.
In December 2010, Jal released We Want Peace, as part of the wider campaign of the same name calling for peace, protection and justice for all in Sudan ahead of the January 2011 referendum, but also calling for an end to all conflicts affecting innocent people around the world. The campaign was supported by A-list artists and leading figures from diverse fields – Peter Gabriel, Alicia Keys, George Clooney, Richard Branson, President Jimmy Carter, Kofi Annan and many more. In 2011, Jal received the coveted Common Ground Award in Washington DC, previously awarded to the likes of Desmond Tutu and Mohammad Ali, for his outstanding commitment to peace building. In April 2012 he was asked to be a Young Global Leader for the World Economic Forum and in June to perform at the G20 summit in Mexico.
Emmanuel will be releasing his fourth album See Me Mama on August 7th, 2012 whilst undertaking his Lose to Win Campaign, which will see him visiting up to 200 schools, colleges and universities world wide to tell his story and raise funds for Gua Africa, Africa Yoga Project and My Start for Windle Trust International.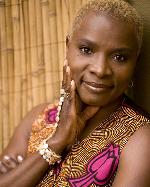 Angélique Kidjo
Born in Benin, West Africa, Angelique Kidjo is a Grammy award-winning music recording artist deemed "Africa's premier diva" by Time Magazine. Kidjo's internationally acclaimed repertoire includes collaborations with various recording artists such as Carlos Santana, Peter Gabriel, Alicia Keys, Josh Groban, Branford Marsalis, Joss Stone, and many more. Known for her dynamic and uplifting music, she has translated her distinctive work in the arts to that of philanthropy; by promoting education for girls in Africa through her foundation, Batonga and as a UNICEF Goodwill ambassador Kidjo travels the world to inspire and empower.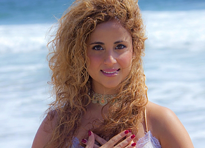 Liel Kolet
International singer, songwriter and peace advocate, 23-year-old Liel Kolet started her international career at the age of 12 when she won a European talent contest in Italy. Liel was born on a Kibbutz in the North of Israel, near the Lebanese border. She experienced the war as a child and decided to use her voice and music to promote peace and send the message of tolerance and unity to her generation.
Liel's historical duet with President Bill Clinton gave her mission for peace a world-wide exposure.
At age 14, during her performance at an international event, surrounded by choir of forty Arab and Jewish children, Liel invited President Bill Clinton to join her on stage. CNN/International broadcasted President Clinton and Liel singing together one of history's most important songs about peace - John Lennon's "Imagine."                     
Their impromptu duet instigated a firestorm of publicity and she became a "highly sought after personality" for peace concerts, and charities throughout the world.
Since then she performed in hundreds of concerts around the world, she had received the prestigious "German Radio Award" for her work for peace.
International legends, such as: Andrea Bocelli, Herbie Hancock, Patty Labelle and the Scorpions, recorded peace songs with Liel, in support and admiration for her dedication to promote peace and tolerance.
At age 16, Liel released her first international album in Europe and Mexico with a remarkable success.
Amongst many major TV shows, she appeared on the biggest European TV show, The Eurovision (a live show with more than 500 million viewers), she appeared on the Mexican Telethon, as well as on the Jerry Luis Telethon.
Liel sings in English, Spanish, Italian and Hebrew.
She is currently recording her USA Album with the legendary producer and 16 times Grammy awards winner, Humberto Gatica. The Album "Ray of Hope", is planned to be released in January 2013 in conjunction with her national PBS special and USA tour.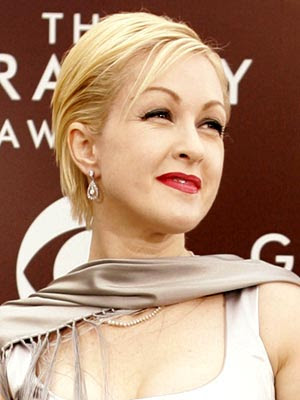 Cyndi Lauper
Cyndi Lauper burst onto the world stage as the quintessential girl who wants to have fun. After more than 25 sterling years and global record sales in excess of 30 million, she has proven that she has the heart and soul to keep her legion of fans compelled by her every creative move.

The beauty of Cyndi Lauper is that she has evolved into a richly multi-faceted renaissance woman who strikes a resonant chord with each project.

With her first album "She's So Unusual", Cyndi won a Grammy award for Best New Artist and became the first female artist in history to have five top-10 singles from a debut album.  Along the way, she has continually won accolades as a singer, musician, actress, and writer.  She has been nominated for 14 Grammy Awards, 2 Emmy Awards, 2 American Music Awards, 7 American Video Awards and 18 MTV awards.

At the center of Cyndi's life is music. This June, she released her 11th studio album, the Grammy nominated Memphis Blues, which entered the Billboard 200 at #26, becoming the third highest charting album and the fifth top 40 album of her career. Memphis Blues also debuted at #1 on the Billboard Blues Album Chart, ruling atop the chart for 14 consecutive weeks. With this collection of blues cover songs, she is once again reinventing herself by putting her unique twist on one of music's most beloved genres.

The feel of Memphis Blues is gritty and full of life. Recorded this March at Electraphonic Studios in Memphis, Tennessee, the album features appearances by such great artists as B.B. King, Jonny Lang, Allen Toussaint, Ann Peebles and Charlie Musselwhite.

"This is the album I've wanted to make for years," says Lauper. "All of these beautiful songs, and all of the great players on the album, were carefully chosen because I've admired them my entire life. And I knew from the moment Alan Toussaint hit the keys in 'Shattered Dreams' that we were creating something really special."

An Emmy Award winner for her guest starring role as Marianne Lugasso on "Mad About You", Cyndi continues to show her range as an actress and personality on television, in film and on stage.  Currently she is appearing in the recurring role of bewitching psychic Avalon Harmonia on the FOX hit "Bones" and competed on the last season of the NBC hit "Celebrity Apprentice," raising $45,000 for her charity, the True Colors Fund.   Cyndi recently inked a deal with Mark Burnett Productions for her own reality series set to launch in 2011.

In film, Cyndi has appeared in such motion pictures as Mrs. Parker and the Vicious Circle (Fine Line/Mirimax), Life With Mikey (Touchstone), Off and Running (Independent), and Vibes (Columbia/Imagine). Perhaps most notable has been her affecting, acclaimed performance opposite Christopher Walken in The Opportunist (Independent).

In 2006, Cyndi made her Broadway debut as Jenny in The Threepenny Opera and is currently writing the music for the Broadway adaptation of the British film Kinky Boots.

Cyndi has enjoyed a sparkling and colorful life that continues to expand to greater creative heights and global prestige. She is currently capturing her journey in literary form for an autobiography that will be released via Simon & Schuster. It will, no doubt, be another bar-raising milestone in a career that continues to leave the world craving more.

"I still have so much to say and share," she says. "I'm grateful for each and everyday that I get to make music. As long as there's a corner of the world where people want to hear me, I'll be there… singing and acting and writing my heart out."

An unwavering advocate for lesbian, gay, bisexual and transgender (LGBT) equality since the start of her career, Cyndi created the True Colors Tour in 2007.   The Tour has brought together artists like Erasure, The B-52s, the Indigo Girls, Deborah Harry and Joan Jett & the Blackhearts for shows that successfully merge great music and public awareness about the issues facing the LGBT community.

To further her role as an activist, Cyndi founded the True Colors Fund in 2008.  The non-profit seeks to inspire and engage everyone, particularly the straight community, to become involved in the advancement of LGBT equality. The Fund recently launched the Give a Damn Campaign, an extensive and innovative online public education and awareness initiative.

In addition, Cyndi is the Honorary Chairperson of the True Colors Residence, the first project of its kind to provide a permanent, supportive and secure home to formerly homeless LGBT youth in New York City.

In appreciation for her work, Cyndi has been honored by many organizations including the Human Rights Campaign, GLSEN and PFLAG.

"It's an honor to always have the genuine affection of the gay community," Cyndi says. "They have never turned their back on me. I will never turn my back on them. We've had a long and enduring love affair."

Cyndi is also a tireless participant in the struggle to end the HIV/AIDS pandemic.

Most recently, Cyndi has joined with Lady Gaga to be the spokespeople for the 2010 MAC Viva Glam Campaign and to educate woman about HIV/AIDS around the world.

She also continues to participate in efforts and events for organizations like AMFAR, Broadway Cares/Equity Fights AIDS and the Gay Men's Health Crisis in order to speak out about the need for education and greater resources to fight this disease.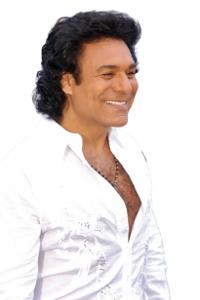 Andy Madadian
Bringing matinee idol charisma to the silver screen and concert stage is ANDY, Persia's legendary music exile aka "The Prince of Persia" or "The Persian Elvis" in media circles, who has released multiple albums selling in the millions throughout the world with countless Number 1 hits.  Voice of America, the Persian program called the Iranian /Armenian the best artist of the year and Armenian pulse called him the best Armenian international singer of the year. Andy has toured extensively around the world many times over playing some of the globes most prestigious venues, theatres and stadiums. A humanitarian, he has appeared and contributed in many International charitable causes, most recently having recorded "Stand by Me" with Jon Bon Jovi to show solidarity for the people of Iran garnering 7 million hit on youtube . Appearances in feature films have  include DREAMWORKS'  "The House of Sand and Fog" ( Sir Ben Kingsley and Jennifer Connelly) where Andy is featured singing in the film and contributed to the score and he has supported and contributed to several indie films such as "Futbaal," "The Florist," and  Guide Company Films "The Keeper" (The Legend of Omar Khayyam) with Academy Award Winner  Vanessa Redgrave, in which Andy plays the  governor of the ancient city of Samarkand.  Andy first made his mark on ABC's 2001 production of the "Princess and the Marine."
When Andy's not acting or producing movie scores, Andy's a musical trailblazer forging a new path that redefines traditional musical borders.  He plays to sold-out venues all over the United States, Europe, Canada, Australia, Russia and the Middle East.  His touring schedule regularly includes locales rarely if ever performed in by American--based artists such as Armenia, Uzbekistan, and cities Tashkent,Samarghand , and in the Middle East, the United Arab Emirates, amongst others, spreading his universal message of love and joy.  In the United States, he has played for the last ten years to critical acclaim at the Greek Theatre in Los Angeles, as well as the prestigious Kodak Theatre in Hollywood and large scale venues in Las Vegas. His music was recently chosen by the JPF "Independent Music" Awards Best Middle Eastern Album and Song for the second year in a row.   In a gala ceremony at Universal Studios, he was named Persian Pop Male Singer of the Decade.  For five years in a row he has received the coveted Best Armenian International Singer, Best Armenian World Artist and Best Armenian World Album awards and in Nov 09 he received the " Legend Award " from Big Apple Music Awards.  He was also recognized and awarded twice by the City Council of Los Angeles for his contributions through music to the city. 

At first glance, it's the dance music side of Andy that stands out.   Somewhere between the mystery of an ancient civilization and music that dates back 5000 years and the youthful brashness of modern music, Andy has made his own unique place in music history.  He has created a new fusion of sound that combines traditional Middle Eastern instruments with the Western world's drum and bass, guitar and modern technology.  His global sound embraces many exotic influences.  Aside from his Persian- Armenian heritage, Andy combines lush Arabic modes with African rhythms, in which he spices with Spanish flamenco guitar licks, and western dance music.

Besides Farsi and Armenian, his two native languages, Andy sings in English and Spanish. Ironically, even though Andy's music is banned in his home country of Iran, his albums sell in the millions, though all are underground and bootlegged. From his early childhood in Teheran, his life has been a study in contrasts.   His father built roads, yet the family had no car.  They were beyond poor - nine people living in a small one-room house but his mother's careful management kept food on the table and enabled his parents to put six children through school.  Their house was filled with love, laughter, and most importantly for Andy, music.

As Andy was beginning to explore his musical roots, his native land began to broil with turbulence.  The Islamic Revolution under the new religious leadership brought civil war and Andy made the decision to leave Iran.  The revolution has made it impossible for Andy to perform in his native country because of the governmental ban on Persian pop music recorded outside the country. Besides the profound respect Andy has for Persian and Armenian poetry , working with the same lyricist Paksima for over twenty years , he developed an abiding love for contemporary Western music.  His musical icons include the Beatles, Deep Purpl , Santana and Ray Charles.

Today, Andy is the living proof of the American dream. He credits Los Angeles, a city of contrasts that helped him forge his unique sound, and the musical mosaic that resulted has catapulted him to superstardom. Audiences can't get enough of this exciting combination:  the poetic beauty of Persian and Armenian music set against the vibrant backdrop of dance music.  Andy's songs break every tradition and some taboos, but young and old alike, from East to West, now pack his concerts and buy his albums.  And as such he has an established and loyal International fan base. Once a professional soccer player, Andy's love for the game has remained throughout the years and a personal highlight, he was chosen to be the Featured Halftime Performer for the exclusive Chelsea VS Inter-Milan Soccer Match at the Pasadena Rose Bowl which allowed him to combine both his passions.

On 11.11.11 Andy married his longtime girlfriend , American international singer /songwriter Shani Rigsbee and this week their duet single " DJ " is number one in the  charts.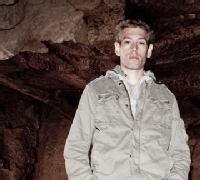 Matisyahu
Since first emerging on the international stage in 2005, Matisyahu has established a reputation for following his muse—from the stripped-down roots reggae of the gold-certified Live at Stubb's to the trippy ministrations of Youth to the polished pop eclecticism of Light. Then, in 2010, he returned to the venerable Austin venue that introduced him for Live at Stubb's II, demonstrating that all those travels had somehow only strengthened his connection to his musical bedrock. It was a whirlwind half-decade journey, one that earned Matisyahu a place in pop culture at large.
And it was only the beginning.
Now based with his family in Los Angeles, Matisyahu blasts off yet again with Spark Seeker, a bold new studio album that finds the one-of-a-kind vocalist and songwriter exploring uncharted territory with help from an expansive cast of collaborators. "My musical tastes are all over the board," he says in reference to a record that mixes ancient traditional sounds with futuristic electro beats, rapping with singing, songs of the spirit with songs of the body. "And, besides, my music has never been about the outer garment. It's about searching out inspiration wherever it lies. This album is about seeking that spark within."
Outer garments, of course, long defined Matisyahu in the eyes of many. "I was the Hasidic reggae superstar," he says with a knowing laugh. So when Matisyahu took to Twitter late last year to post a picture of himself with his new look, he did it with a certain amount of relief. "It just felt good to sort of restart everything," he says, adding that the transformation actualized one of the central themes of Spark Seeker: the impermanence of the physical form. "The spark seeker digs for truth and meaning and is willing to let go of everything to find it. He's honest and authentic with himself and lives life from the inside out. He creates music from the depths and doesn't worry about what category it or he fits into."
"We live in a world where people tend to think in extremes and categorize with ultimate statements," Matisyahu says. "While it's true that at one point it would've been pretty accurate to describe me as Hasidic reggae, for most of my career my music has been a blend, a mixture."
For Spark Seeker—not just a collection of random tracks, but a complete piece of work made with one producer—Matisyahu spent a year recording with Koool Kojak (Nicki Minaj, Travis Barker, Ke$ha) at the latter's home studio in L.A. Then the pair went to Israel with an open slate. "We booked a studio there and invited various friends and musicians—including Zohar Fresco, Daniel Zamir, Ravid Kahalani and rapper Shyne—to come and simply play music," Matisyahu says. "We began to blend all of this live instrumentation to create a unique record, made by multi-faceted human beings who have many sides and many sources of inspiration."
The result reflects that wide array of voices and experiences. In the hard-hitting "Warrior" Matisyahu describes feelings of frustration and desperation, while lead single "Sunshine" rides what might be the most uplifting groove in his catalog; elsewhere, "Searchin'" pairs a gritty digital-dancehall beat with chanted lyrics and "I Believe in Love" exemplifies the album's deep melodic streak. Throughout Spark Seeker you can hear Matisyahu embodying the album's title—and embracing its humble promise. The album has a depth to it as well as a lightness, which alludes to the most essential theme of the record--that everything in life, especially music, exists in mixtures and blends.  "Things are not as black and white as we would like to think.  Not everything can be oversimplified," says Matisyahu.
"This is definitely pushing the boundaries of what I've done before," he acknowledges. "It's a new kind of record for me." At this point we'd expect nothing less.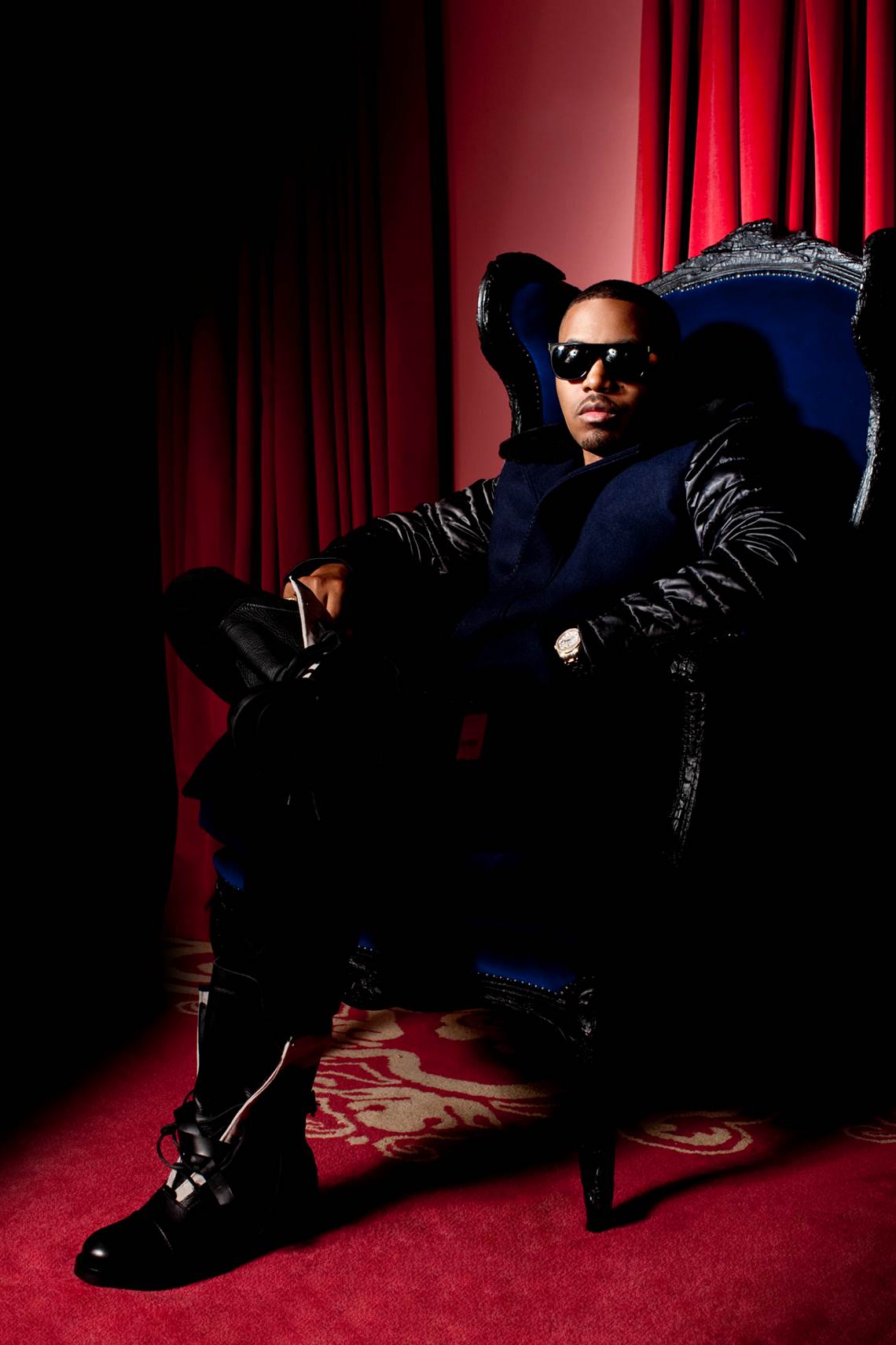 Nas
Nasir bin Olu Dara Jones, better known by his stage name Nas, is an American rapper and actor. He is also the son of jazz musician Olu Dara. Nas has released eight consecutive platinum and multi-platinum albums since 1994, four of which topped the Billboard charts upon release and has sold over thirteen-million records in the United States alone. Nas was also part of the hip hop supergroup The Firm, which released one album under Dr. Dre's record label Aftermath. Aside from rapping, Nas is also an occasional actor and has appeared in feature films such as Hype Williams' directorial debut Belly, Ticker and In Too Deep and the television show Hawaii Five-0.

His rise to fame began in 1991 with his feature on hip hop group Main Source's debut album on the track "Live at the Barbeque". In the years that followed, Nas garnered attention from music industry A & R's and record labels with more impressive features and a solo single "Halftime". His debut album Illmatic, released in 1994 by Columbia Records, received universal acclaim from both critics and the hip hop community and would go on to be widely hailed as a musical landmark and a classic in the genre and is consistently ranked as one of the greatest LPs of all time. His follow up album It Was Written debuted at number 1 on the Billboard Charts, stayed on top for four consecutive weeks and went platinum twice in only two months, propelling Nas to worldwide notoriety.

From 1996 to 2005, Nas was involved in a highly publicized feud with rapper Jay-Z with both artists verbally attacking each other in songs and interviews. The two formally ended their rivalry through duet performances at concerts sponsored by New York City-area hip hop radio stations. In 2006, Nas signed to Def Jam and released his latest two albums; Hip Hop Is Dead in 2006 and an untitled album in 2008. In 2010, he released a collaboration album with renowned reggae artist Damian Marley in which all income generated from the album's sales were sent to charities created to end poverty and financial suffering in Africa. He released his tenth studio album, Life Is Good in 2012.

Nas is often listed, mentioned, and ranked as one of the greatest and most influential rappers in history. MTV ranked him at number 5 on their list of The Greatest MCs of All Time. On a similar list, MTV 2's "22 Greatest MC's", compiled by the results of an online poll, fans voted Nas as the 4th greatest MC of all time. Editors of About.com also ranked him number 4 on their list of the Top 50 MCs of Our Time (1987–2007),making him the highest ranking rapper of his generation.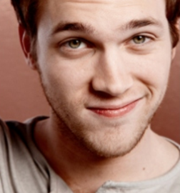 Phillip Phillips
The same day that Phillip Phillips claimed his victory in American Idol's season 11 finale, the 21-year-old singer/guitarist released "Home," a debut single that showcases his rich, raspy vocals and masterful guitar skills— and marked the highest debut on the Billboard Digital songs chart with 278,000 downloads sold.  Now, with a Billboard Hot 100 top-ten debut under his belt, the Leesburg, Georgia-bred songwriter is gearing up to record his first album for 19 entertainment/Interscope Records. "It's going to have more of a rock sound it," says Phillips, who counts Eric Clapton as one of his key influences. "The most important thing to me is making music that comes from my heart and really connects with people on a gut level."

Phillips first began making music when he was 14, thanks largely to his older sister's boyfriend (and now husband), Benjamin Neil. "Ben's an amazing guitarist—he taught me a few chords one day and I just fell in love with it immediately," says Phillips. Since the two lived in separate towns, Phillips kept on studying guitar on his own ("mostly by playing along to the karaoke machine") and soon found himself mastering riffs from classic-rock tracks like Deep Purple's "Smoke on the Water" and Ozzy Osbourne's "Crazy Train." Several years later, Phillips formed an acoustic band with his sister and brother-in-law and added singing to his repertoire. "I used to always keep my singing to myself and never let anyone hear me, but then my sister and brother-in-law caught me one night and told me I had to start singing in the band," he says. "We played at a church that Sunday and the room was packed and I thought I was going to pass out, but I did it."

After graduating high school, Phillips began studying industrial systems technology at Albany Technical College in Georgia and continued playing music with his brother-in-law. "We got a name for ourselves, playing in college towns and at festivals, sometimes just playing for free or for food," says Phillips. With encouragement from his family and friends, Phillips took a break from working in his family's pawn shop and auditioned for American Idol in summer 2011—and soon found himself tearing through powerful, full-throated performances of songs by artists like Creedence Clearwater Revival, Otis Redding, and Wilson Pickett on the Idol stage. As he readies himself to record his debut release, Phillips aims to channel that soulful spirit into acoustic-driven rock with an earthy, authentic sound. "I'm still so amazed at how this has worked out," says Phillips, who plans to bring his brother-in-law onto the album as a guitarist. "I knew I'd always have music no matter what happens, but I never imagined that it would get to this level. I'm so excited to just get going and have a great time doing it."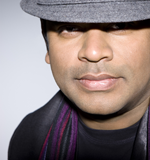 A.R. Rahman
A two-time Academy Award winning composer, A. R. Rahman has helped redefine contemporary Indian music. The "Mozart of Madras" as Time Magazine dubbed him, has sold more than 150 million CDS comprising of music from more than 100 film soundtracks and albums across over half a dozen languages, including landmark scores such as Roja, Bombay, Dilse, Taal, Lagaan, Vandemataram and more recently, Jodhaa Akbar, Delhi 6, Slumdog Millionaire and 127 HOURS. 
Rahman pursued a musical career at a young age and obtained a degree in western classical music from the Trinity College of Music, London. He set up his own in-house studio Panchathan Record-Inn at Chennai.
In 1991, he debuted with the score for "Roja", a run-away success which won him the Indian National Award for best music composer, the first time ever by a debutant. Since then, Rahman has gone on to win the National Award 3 more times, the most ever by any music composer.
Ten years later, Andrew Lloyd Webber invited Rahman to compose for his musical, "Bombay Dreams," which ran for two years and later premiered on Broadway. Rahman also composed the score for the production of "The Lord Of The Rings," one of the most expensive stage productions ever.
In 2008 Rahman gained global prominence with his score for "Slumdog Millionaire" winning two Academy Awards for "Best Score" and "Best Song."  Overall, he won 15 awards including two Grammys, a Golden Globe and a BAFTA.  To date, Rahman has won 25 Filmfare Awards, 3 MTV Awards, 4 IIFA Awards, 6 Tamil Nadu State Awards, 6 Zee Awards, and 4 Screen Awards.
Rahman has been bestowed with the Padma Bhushan and Padma Shri, two of India's highest national civilian honours, recognizing his contribution to music, in addition to several other awards including 4 Indian National Film Awards and 25 Filmfare Awards, India's leading recognition for films. He was also named by Time as one of the 100 most influential people in the world in 2009..
That same year, Rahman made his first foray into scoring music for an American comedy feature with the #1 box office hit "Couples Retreat" (Universal Pictures). In 2010, Rahman reunited with acclaimed filmmaker Danny Boyle for 127 HOURS.  The Wall Street Journal praised Rahman's score by saying "as in "Slumdog," A.R. Rahman's score drives the narrative with relentless force" and Peter Travers at Rolling Stone noted "like the A.R. Rahman score that drives the movie, the triumphant, enthralling 127 HOURS pays fitting tribute to Aron by being thrillingly alive."
Rahman's score for 127 HOURS won the Critics Choice Award for "Best Song" ("If I Rise" - performed by Dido and A.R. Rahman, music by A.R. Rahman/lyrics by Dido Armstrong and Rollo Armstrong) by the Broadcast Film Critics Association's (BFCA). Rahman was also nominated for two Academy Awards for "Best Original Score" and "Best Original Song," a Golden Globe for "Best Original Score" and a BAFTA for "Best Original Music."
Rahman performed at The 84th Academy Awards® as part of the first-ever all-star Academy Awards® band which featured Rahman alongside Hans Zimmer, Pharrell Williams, Esperanza Spalding and composer Gigio Moroder.
Rahman is currently working on composing the music for DreamWorks Animation's Monkeys of Mumbai, and also recently completed composing writer Alex Kurtzman's directorial debut, People Like Us (starring Chris Pine, Olivia Wilde, Elizabeth Banks, Jon Favreau and Michelle Pfeiffer) which is set for release on June 29.
Rahman has undertaken several sellout concert tours in over 30 international destinations including his 2010 Jai Ho: The Journey Home World Tour.   A.R. Rahman was also invited to perform at The Nobel Peace Prize Concert in 2010.  In July 2011, Rahman returned to Los Angeles for a special sold-out performance at The Hollywood Bowl where he performed for the first time with the Los Angeles Philharmonic for an evening celebrating his prolific career.
Rahman wants to establish a tradition in western classical music in India and recently set up the KM Music Conservatory and Symphony Orchestra based out of Chennai.  He plans to provide a platform for non-mainstream music through his music label KM Musiq and will shortly launch a couple of artists.
Rahman has also set up the A.R. Rahman Foundation to help underprivileged children.  He also serves as the UN Ambassador for the 2015 Millennium Development Goals.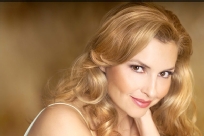 Shani Rigsbee
Shani Rigsbee is currently at the red-hot epicenter of a rising power pack of  American stars that are equally fluent on stage and screen, in acting and music.  Her credits as a Recording Artist – Singer, Composer and Producer appear in major motion pictures and she has performed at the worlds' most prestigious venues.
Her reputation as an International Artist (though born in Hot Springs Arkansas) has made her the "go to girl" for Internationally-flavored and culturally enriched projects. Her song "El Llamar de Pasión - Call of the Wild" was featured in  the ACADEMY AWARD WINNER for Best Picture, Crash and was also chosen to promote Oliver Stone's Persona Non Grata for HBO.  She was the Featured Vocalist in the 20th Century Fox epic One Night With the King and her songs, voice and persona  have been featured in numerous feature films such as The House of Sand and Fog (Dreamworks) in which she also appeared  and  The Keeper - The Legend of Omar Khayyam (Guide Company Films) with Academy Award Winner Vanessa Redgrave, in which she also  plays the exotic Court Entertainer and was also the Executive Producer of the soundtrack.
Shani has also been a featured Artist in many high profile events including the Countdown for Barack Obama (an official campaign event)  and followed as the Producer of the Inaugural Purple Ball's Show Performances.  She has also been the  Featured Vocalist in the current prestigious play "Beneath the Veil"  which focuses on women's rights in the Middle East at both the Geffen Playhouse in Los Angeles as well as the Kennedy Center in Washington D.C. and at  New York's Lincoln Center.  And she has supported various events for Haitian relief with organizations such as Amnesty International.
On screen, Shani plays a variety of roles from a sultry femme fatale to a seductive ancient temptress.  Her debut film role was the feature film Crossworlds with Rutger Hauer, Josh Charles and Jack Black and she has several episodic television credits in her archives.
Equal parts actress, singer, songwriter, and producer, Shani is a skilled juggler keeping each of her talents in a neat and perfect balance.  From an early age, Shani Rigsbee felt The Call of the Wild to travel and expand her sphere from beyond her birthplace of Hot Springs, Arkansas.
Who would have guessed that this International talent actually stems from Bill Clinton's hometown?  As a young girl, Shani would spend hours singing to the artists of the day while her father played drums and would produce plays in her family's garage for the neighbors.  Encouraging her passion for the arts, her family threw caution to the winds taking the Southern cheerleader and choirgirl to the City of Angels, Los Angeles, to help her launch her career.
While in Los Angeles, Shani began to study her craft as a performer both musically and theatrically and found herself mingling with some of the International music scene's great talents, working closely with International/World music star Andy Madadian (Andy) and learning the intricacies of Eastern-based rhythms and melodies.  She was forever hooked on the sensual and hypnotic sounds that would influence her own writing style.  She toured the globe, honing her skills in International concert arenas and developing a strong following.
Along the way her path was interrupted when she was diagnosed with a life-threatening illness.  Forced to channel all of her energies towards regaining her health, Shani felt her path enlightened by her spiritual search.  Through her indomitable will, she conquered her ovarian cancer; this combination of inner and outer exploration had a profound effect on her development not only as an artist, but as a human being as well.  She proudly supports and has been a featured performer for such organizations such as Physician's Committee for Responsible Medicine and their Art of Compassion gala and has been a supporter and produced a dvd for Canyon Creek Farm, a PMU horse rescue in Southern  California which helps to support the fallout of the hormone replacement industry and it's relationship to horse slaughter.  She also has participated in Sir Elton John's annual post-Oscar benefit to raise money for his Elton John AIDS Foundation, the Social Hollywood Opening to Benefit Charlize Theron's Africa Outreach Program, as well as Best Friends Animal Society's Annual Lint Roller Party to benefit homeless pets as well as other animal advocacy groups such as In Defense of Animals and The Humane Society of the United States.  Shani also walked many red carpets in support of charitable causes and she uses her talent as a means to expand her audience and to support other endeavors requiring immediate attention such as the Hurricane Katrina animal relief effort for which she coordinated animal rescues in the New Orleans.  To raise cancer awareness, Shani serves as a Board Member at the Women's Clinic and Family Counseling Center in Los Angeles and is a proud supporter of  the L'Oreal Ovarian Cancer Research Fund.  Shani also has spent time making the congressional  rounds in Washington D.C. in support of various legislative causes such as the American Horse Slaughter Ban bill.
Since the classically-beautiful Shani arrived in Los Angeles from Arkansas, she's been on a Hollywood high.  She has since cemented her status as a first-class international entertainer, actress and singer.  Perhaps it's because of her singing style – a sensuous, alluring voice that curves and caresses each vowel when she's caught in the heat of passion.  Or perhaps it's because of Shani's pure allure – there are some people who walk into a room and disturb the molecules.  This is 100-watt charisma, something no scientist can explain.  Her mysterious sexuality is part enigma – a female whose sexual presence is too mysterious to pin down, too intimate to forget.
A homegrown internationalist, she has recorded and collaborated with some of the International music scene's giants, and those songs play on satellite television and in nightclubs around the world.  These bold moves are nothing new for Shani who has sung in many languages and has left many people shocked to know that her roots are purely American, and not from the outer reaches of the globe.  Shani simply loves the artistic challenge of blending genres and forging new paths on the cutting edge of the musical mainstream.
In her previous album, Call of the Wild, Shani broke new ground creating a global span of sound that combined percussive dance beats with sensual Eastern and Spanish overtones, creating a new sort of ménage-à-music.  She  followed its international acclaim with Velvet (international release).  With her latest release, At the Casbah, which contains two updated Cole Porter standards in her highly stylized direction along with 11 original songs, she practically creates an "event," evoking an exciting blend of rhythm, sophistication and exoticism, free from labels, borders or boundaries.  5 tracks from the album are featured in recent Motion Pictures.
One part jazz, one part pop, Shani has also enlisted some urban flavor from several Rap Artists on the album and features Producer/Rap Artist, V-Style, who is also featured on the "Get Somebody" video. Currently, her music and videos  from her At The Casbah (CMG/SONY BMG), play across the country, showing up on television and in shopping malls, and she can even be heard on major Airlines and on International television.
A consummate artist, whether she has achieved international acclaim as a starring vocalist on Sony PlayStation singing in English, Latin and Spanish (that has generated mega millions around the world), or singing and dancing with enchanting belly-dance flair on stage everywhere on the globe, Shani has become a world-renowned entertainer.
Based on the strong international recognition of her music, Hollywood called.  Not only were they pleased with her talent as an actress, but they began to request her work on prestigious soundtrack.  She has forged ahead both in front of and behind the camera continuing to develop and collaborate on projects and continues to tour and perform, enticing audiences all over the world from Los Angeles' Kodak Theatre to London to Dubai, and has remixes of her songs playing in nightclubs everywhere.
With her cemented status as an Artist who fuses art and cultures on an International scale, she has now parlayed her success  into the role of Producer of feature films.
Silver Cord  - A supernatural / Romance  thriller set for production in 2010 .  Shani has also written and produced the end title credit song and will play a featured role.
Matter of Honor – A crime drama that is in development for 2010.
The Quest of Sheherzade – a historical epic that is slated for 2011.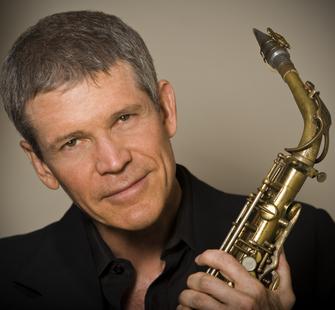 David Sanborn
"Among the great saxophonists of the past four decades," says one Rolling Stone writer, "David Sanborn has earned an identity all his own. He's jazz, he's funk, he's soul, he's pop, he's blues, he's rock. Most remarkably, he excels in each of these genres with a voice that is both forceful and tender, sensuous and subtle."
With Only Everything, the second of Sanborn's homage to the aesthetic of Ray Charles, he revisits his roots with fresh perspective. The New York Times called David's 2008 Here and Gone, the first of his tribute series, "a disarming delight." He returns to this territory with renewed passion.
"If anyone would ask me what Ray—or Ray's musicians—meant to me, my answer might be, `only everything," says David. "As a concept, Only Everything, is about gratitude. I'm grateful not only for the musical life I've been able to live, but the original sources of inspiration that continue to inform and excite me fIfty years after encountering them."
The seminal encounter in the musical life of Sanborn happened in 1956 when he was 11.
"My dad took me to Kiel Auditorium," he remembers, "an indoor arena that housed the St. Louis Hawks during the basketball season and, at other times, big band concerts. This was Ray's little band, my first time to hear him in person. I already knew him from records like "I Got A Woman," "Drown In My Own Tears" and "Night Time (Is the Right Time)." Those songs had fired my imagination. But his live performance transformed me. He sang with a passion I had never before experienced. Although they were pop hits, his songs were soaked in the blues. Beyond the authority of his voice and the spark of his electric piano, two additional forces from Ray's world took hold of me and, to this day, have not let go. The first was Hank Crawford and the second was David `Fathead' Newman, the band's two star saxophonists. Hank and Fathead each had his own voice that, though distinct, was closely linked to Ray's. It was the voice of pain, joy, release, and relief. Both Hank and Fathead had a mixture of deep-country blues, sanctified gospel, and big-city jazz. The message of this music came across like lightning—get a saxophone."
Sanborn got a saxophone and a voice of his own. Along with a handful of other alto players in the history of the instrument—Benny Carter, Johnny Hodges, Earl Bostic, Charlie Parker, Cannonball Adderley, Paul Desmond—Sanborn's sound is instantly recognizable. His musical voice is deeply human, a cry of both pain and celebration.
"When I make a record," he explains, "I look for a core sound," he explains, "and use it as a unifying source, the aural center of the record. On Only Everything, my producer Phil Ramone, who also produced Here and Gone, agreed that the sound was Joey DeFrancesco's organ. For my money, Joey is the ruling monarch of the Hammond B3. His mastery of the instrument is complete. But more than a technically remarkable player, Joey has a feeling that's unparalleled. No one grooves harder, yet no one relaxes deeper. While this is my first recording date with Joey, I've been teaming with Steve Gadd for years, a remarkable drummer who plays in service of the music. He colors his drum tones with subtlety, pushing us forward even as he lays back."
Sanborn sees the first three songs on Only Everything as the definitive building blocks of the record.
"`The Peeper' is my tribute to Hank Crawford," he explains. "Hank wrote, recorded, and considered this his signature song. I was 17 when I heard `The Peeper' on Hank's From The Heart, an album I loved so much that I placed it under my pillow and took to bed. On his early solo sessions, Hank fronted Ray's band but without Ray himself. The absence of a keyboard gave Hank a startling kind of presence. He jumped off the vinyl and played in your face. On Only Everything, I wanted to revisit that attitude with fresh ideas."
"Only Everything," a Sanborn original making its debut on record, feels like a timeless soul ballad from the fifties. "It's dedicated to my first grandchild Genevieve," says Sanborn. "I think of the song as something that might have been played by the masters who impacted me—gutsy like Lockjaw Davis and Gene Ammons. It's blues-based, but then, again, I'm blues-based. I believe it was Mose Allison who said there are two kinds of songs--blues and everything else. For me, blues-based music is, once again, only everything."
When asked about "Hard Times," the song that famed producer Jerry Wexler called "Fathead Newman's alto-articulated theme, a haunting anthem still being played at righteous blues bars throughout the land," David breaks into a broad smile.
"I heard `Hard Times' on a jukebox when I was 14," says Sanborn, "It had just come out on Newman's first album, Ray Charles Presents Fathead. I was stunned. When I listened to how Fathead told his story with such eloquence and grace, I knew that I would never to able to play anything so simple and yet complex. At that moment I realized I was listening to poetry."
Sanborn has enjoyed a long succession of successful encounters with vocalists—from David Bowie to Linda Ronstadt to Little Jimmy Scott. Only Everything highlights two. The first is with Joss Stone whose salty reading of Ray Charles' "Let the Good Times Roll" is riveting. The song was recorded in the forties by Louis Jordan, one of Charles' heroes, but it is Charles' version on the seminal The Genius Of Ray Charles that is considered definitive. Gil Goldstein's arrangement echoes the one Quincy Jones wrote for the original Ray record in 1959.
"Joss is a young woman with an old soul," says David. "She's a force of nature who understands the primal power of soul music. This is our second meeting. On Here and Gone, she sang Ray's `I Believe To My Soul,' a dark song of murderous intensity. This time I wanted Joss to express the pure delight of Ray's sensuous side. She did so brilliantly."
Dizzy Gillespie once said that Ray's ballad tempos are so slow you can walk around the block between beats. Sanborn assigns such a tempo to "Baby Won't You Please Come Home," a profound lament.
"Around the same time Ray was molding my understanding of music," David remembers, "Miles also had a tremendous impact on me. I heard his Seven Steps To Heaven when I was a teenager. With Victor Feldman on piano, Miles did a version of `Baby Won't You Please Come Home' that cut through me like knife."
In the fifties and early sixties, Miles was courageously embracing what some consider out-of-date songs and making them new. By discovering their emotional core, he reinvented them. In that regard, he and Ray shared a common genius for transforming the mundane to the miraculous. Sanborn does much with "You've Changed."
"I associate the song with Little Jimmy Scott," says David, "one of Ray's favorite singers."
In fact, Ray, who rarely produced any artist other than himself, produced Scott's brilliant Falling In Love Is Wonderful album in 1962. Jimmy also sang a searing "For All We Know" on David's 1995 Pearls album. The version of "You've Changed" that Sanborn references is from Scott's little-known 1975 Savoy record Can't We Begin Again. Like Jimmy, David is a balladeer of idiosyncratic angst.
"He doesn't play the sax," Scott once said about Sanborn, "he sings through the sax. Me and David, man, we relate to each other as singers."
On the subject of singers, Miles Davis once said that James Taylor "sings like he's blind." The observation is especially apt in describing the Taylor/Sanborn rendition of Ray Charles' "Hallelujah I Love Her So."
"James told me that he performed it early in his career," says David, "and sent me a simple demo of just voice and guitar. It was wonderfully relaxed, and I knew that's the feel we had to keep in the studio. James kept the feel. He told the story—like he tells all his stories—with a warm naturalness that beats back the blues."
It took Ray Charles some 30 years to record "Blues In the Night." When he sang it in 1979 on an album entitled Ain't It So, he said, "Harold Arlen and Johnny Mercer were motherfuckers. When they came up with `Blues in the Night,' they came up with one of the baddest blues ballads ever. I heard everyone do it from Woody Herman to Artie Shaw to Rosie Clooney. I always wanted to do it but it took me a long time to find a way to get under it. I finally figured out that it had to do with tempo. I needed to slow the shit down—way down."
Sanborn figured out the same thing. His interpretation of the Arlen/Mercer motif, like all of Only Everything, is another passionate reexamination of the blues. And when David Sanborn reexamines the blues, he reignites his spirit, his source, his sense of wonder and mystery. With unrestrained heart and soul, he reinvents the music of which he is an indisputable master.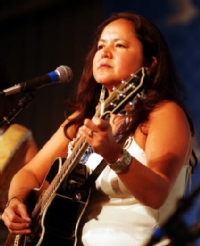 Joanne Shenandoah
Joanne Shenandoah, Ph.D, is one of America's most celebrated and critically acclaimed musicians. She is a Grammy Award winner, with over 40 music awards (including a record 13 Native American Music awards). She has captured the hearts of audiences all over the world, from North and South America, South Africa, Europe, Australia and Korea, with praise for her work to promote universal peace. She is a board member of the Hiawatha Institute for Indigenous Knowledge www.hiawatha.syr.edu.  Shenandoah has performed at prestigious events such as The White House, Carnegie Hall, 3 Presidential Inaugurations, Madison Square Garden, Crystal Bridges Museum, The NMAI-Smithsonian, The Ordway Theater, Hummingbird Centre, Toronto Skydome, The Parliament of the Worlds Religions, (Africa, Spain and Australia) and Woodstock '94.

Shenandoah is a Wolf Clan member of the Iroquois Confederacy, Joanne Shenandoah has fulfilled the promise of her Native American name, Tekaliwah-kwa, (She Sings). 

"She's become one of the most acclaimed Native American recording artists of her time."  —Associated Press. 

"She weaves you into a trance with her beautiful Iroquois chants and wraps her voice around you like a warm blanket on a cool winter's night," said Robbie Robertson, formerly of the Band, who used her voice on his solo album Contact From the Underworld of Redboy.  Shenandoah has also collaborated and or performed with Bruce Cockburn, Neil Young, Brian Kirkpatrick, Willie Nelson, Rita Coolidge and scores of others.

Over time Shenandoah's been able to channel her love of pop, folk and classical into her ancestrally inspired music and her music has been used in many soundtracks to include HBO, PBS, Northern Exposure, Bose Systems, The Discovery Channel, and TRANSAMERICA to name a few.

Shenandoah, as an actress plays a major role in The Last Winter, a  thriller film on global warming starring Ron Perlman.  www.thelastwinter.netIn addition, Ms. Shenandoah has given hundreds of lectures and workshops throughout the world, from the Parliament of the Worlds Religions to commencement speeches and multicultural affairs.  Ms. Shenandoah appears in "The Last Winter" which stars Ron Perlman (Helloby, Beauty and the Beast), James LaGros, Connie Britton, Kevin Corrigan, Jamie Harold, Zach Guildord, Pato Hoffman and Larry Fessendon.  The film premiered at the Toronto Film Festival with a 5 star review.  In addition, she has been featured in numerous film, video and television documentaries and films as either an actress or narrator.

 In addition, Ms. Shenandoah has given hundreds of lectures and workshops throughout the world, from the Parliament of the Worlds Religions to commencement speeches and multicultural affairs.  Ms. Shenandoah appears in "The Last Winter" which stars Ron Perlman (Helloby, Beauty and the Beast), James LaGros, Connie Britton, Kevin Corrigan, Jamie Harold, Zach Guildord, Pato Hoffman and Larry Fessendon.  The film premiered at the Toronto Film Festival with a 5 star review.  In addition, she has been featured in numerous film, video and television documentaries and films as either an actress or narrator.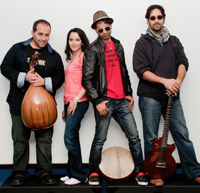 TEAL-ONE97
TEAL-ONE97 is an all-star rock music collective created by a new generation of American maestros of Middle Eastern and North African descent. With multilingual vocals, groovy global rhythms, and transcendent melodies, this group creates a uniquely hip soundscape that pays homage to each artist's ethnic and American musical heritage. Inspired by the global emanations of the Arab Spring, this dynamic combo debuts in 2012 with a powerful message of hope and positive change for a new generation and a new day, worldwide. In fact, their flagship song and debut album are both titled New Day on the Horizon.
The group's founders—four superb musicians and one visionary producer—view themselves as a core, ready to collaborate with like-minded artists of all backgrounds. That process has already begun with the New Day recording and with the band's first major public performance at the One World Concert featuring the Dalai Lama at Syracuse University.
What's in a Name?
There are 196 nations on our planet. "One 97" is an addition—the one that includes all the others. TEAL—The Eclectic Ambassadors of Love—is a playful statement of the band's deepest purpose. The color teal is a bluish green that signifies trustworthiness and reliability and is believed to encourage spiritual development. Over the years, Teal has been associated with cultural and religious movements involving the evolution and spread of knowledge and humanity. For these musicians, Teal signifies peace and compassion, and the love they believe is key to solving the world's most intractable problems.
A Global Movement Born of the Arab Spring
The Arab Spring of 2011 resulted in huge changes in the Middle East, and the ripples have spread around the world. Young adults everywhere have become engaged in shaping their own futures. This global climate of change has brought with it a musical spring as well, as young artists—especially in culturally oppressed circumstances—have sought to break free from the old modes and create sounds that take the best of the past, but mostly, look ahead to a better future.
The musicians of TEAL-One97 aim to surpass all prior blends of North Africa, Middle Eastern, and Western music. Their sound is neither Westernized Arabic nor Arabized Western, but rather an expression of today's globally aware youth, in particular, a new generation of American artists from Arab and North African descent. Bridging the sweet tones of the oud with the rolling rhythms of the guitar, TEAL-One97 incorporate Arab, Middle Eastern, and North African music in equal measure with rock, country, rai and pop.
TEAL-One97's engaged, active-voice songs call for changes that we can make today. The artists take personal responsibility for shaping a better tomorrow, rather than relying on uncertain hopes, or the authoritarian structures of old orders. Seizing a moment of change, equipped with the richness of the past and the possibilities of the present, these musicians see themselves as ambassadors of Arab Spring youth on Main Street, America. Equally important, they aspire to be role models for Arab youth in North Africa and the Middle East, both in terms of visionary leadership and musical style. For the "unfinished" work of the 2011 revolutions must go on, and lead to a true Arab Summer.
The Musicians of TEAL-ONE97
These are heady goals. But the creators of TEAL-One97 are uniquely qualified to achieve them. Collectively, they bring broad experience in traditional, classical, and popular music. With conflict-torn Iraq as a backdrop, Laith Alattar's tenor voice carries sweet nostalgia of a beloved yesterday balanced with an unabashed power to create new sounds for a reimagined tomorrow. Nidal Ibourk has parlayed early acclaim of her pure soprano voice in her native Morocco into an innovative career of musical creativity and scholarship in the United States. MC Rai brings a hip North African vibe into the mix, from chaabi folk to rebel rai, and the latest grooves rocking the global dance floor. And multi-instrumentalist Ronnie Malley connected with his Palestinian roots—and so much more—from his birthplace in Chicago, rising to perform with masters of the Arab world, and trailblazers of American music and theatre alike.
TEAL-One97 is managed and produced by a woman who shares their goals and vision and who has a track record of stunningly ambitious multicultural productions, Dawn Elder. From shepherding historic collaborations between Eastern musical luminaries and Western rock stars, to creating super-groups to represent the cultures of places like Sudan, Lebanon, Syria, and, most recently, Afghanistan, Elder has a multi-decade career of bringing the world together through music. 
Just as the energy and dynamism of multicultural America are rewriting the future of business and politics around the world, there is little doubt that TEAL-One97 will revolutionize the future of American, and world, music.
TEAL-One97 Biographies of Core Members
TEAL-One97 is a collective, open to collaborations of every sort. Its founding members are as follows:
Baghdad-born and American-trained composer, vocalist, and oud player, Laith Alattar moved to the States at age 11, packing with him only his Babylonian heart and soul, deep enough to keep him rooted to the rich culture of that civilization but light enough to allow him to embrace the values, opportunities and challenges of his new homeland. Laith went on to pursue multiple disciplines, from pre-medicine to psychology to the arts. He studied at the University of Michigan School of Music, delving into composition, voice, and piano with Michael Daugherty, Jennifer Larson, William Aikman, Kristie Kuster, Stephen Rush, and Jennifer Goltz. Laith also studied Middle Eastern music theory and oud with masters Simon Shaheen, AJ Racy, Karim Bader, Naim Homaidan, and Rima Khcheich. Laith's unique sound is an organic blend of traditional and new music. He has composed a number of Arabic and Western pieces, ranging from songs to film scores, including Driving an Arab Street (Arthur Hurley, 2003) and Refusing to be Enemies (Laurie White, 2007). Laith is also a founding member of the Al-Flamenco Fusion Music and Dance Ensemble, which performs Middle Eastern and Spanish fusion music, but also extends to realms of jazz and blues and collaborations with Turkish, Persian, and other musicians. Laith's music is a wholistic blend of past and present—the sound of a new generation of Arab and American composer-musicians. Diverse American audiences—including Turks, Persians, and Arabs, as well as Asians, Latinos, and European Americans—all find in Laith's unique sounds memories of yesterday and inspiration for tomorrow.
Nidal Ibourk is a virtuoso singer, scholar, and multi-talented artist based in Chicago. She was born and raised in Rabat, Morocco, and moved to the U.S. in 2006 with State Department support to pursue postgraduate studies at Kent State University. Nidal's amazing talent as a singer was recognized early, and, in 2004, she was a finalist on the Lebanese television program Star Search, a broadcast seen throughout the region on MBC. Nidal went on to sing at major festivals in Rabat, Marrakech, and beyond. In the U.S., Nidal caught the discerning ear of master composer and multi-instrumentalist Simon Shaheen, with whom she collaborated on revival performances of Arab music from the 50s and 60s. Aside from her mastery of Arab and Moroccan classical music, Nidal is known for her sophisticated selection of songs, as well as her superb stage presence, enhanced by traditional outfits that express deep pride in her roots. Nidal also speaks at universities and community events, inspiring young audiences with her passion for culture and her unique experience in America as a young successful Muslim. No surprise that Morocco World News chose her as Young Female Artist of the Year in 2011.
MC Rai was born in southern Tunisia, a place known for poetry, groovy African beats, and traditional chaabi folk music. His turn to neighboring Algeria's socially rebellious rai music marked the beginning of his own genre-blending evolution. After moving to the United States in 2000, MC Rai fused sounds from the West with his deep-rooted North African culture. He gained attention from North American audiences for his infectious voice, fiery stage presence, and multicultural lyrics. He has since garnered a worldwide fan base and recognition from key players in the music industry, including major Hollywood composers. His music has been licensed for motion pictures such as Rendition, You Don't Mess with the Zohan, and the HBO series Sleeper Cell. He has performed with Algerian rai legend Khaled, and appeared on stage with such diverse luminaries as Bonnie Raitt, Joan Baez, Shakira, and Slayer. His music addresses humanitarian causes and has been heard in major concerts including Stop the War in Iraq (2003), Save Darfur (2005), and live shows assisting tsunami victims and earthquake survivors. MC Rai's original songs "Is'ha" and "Yamina" were considered controversial, and banned by the Tunisian media long before the start of that country's February 2011 revolution. He continues to stand for equality and justice. Now shouting out from San Francisco, MC Rai presents his fusion of chaabi, rai, rock, and hip-hop in the CD Raivolution—a melting pot in which ancient and modern sounds simmer into exotic, genuinely cross-cultural music. As a pioneer of the new generation of Arabic music, MC Rai is constantly expanding and deepening his art, inviting listeners to transcend bias, politics, and cultural divides and surrender to the transcendence of music.
A Chicago native of Palestinian descent, Ronnie Malley is a multi-instrumentalist and renaissance man who has performed since his youth. Ronnie began guitar lessons at age nine, and soon moved on to piano, Middle Eastern percussion, and, his principle instrument, the oud, which he taught himself to play. Ronnie performed at weddings, concerts, festivals, and local Middle Eastern clubs in a family band with his father and brother. Together, they accompanied such renowned artists as Kazem Al Saher, Magdi Husseini, Wael Jassar, Tony Hanna, Faisal Wazani, and Zahi Ghraib. After fifteen years of playing Middle Eastern and American rock music, Ronnie broadened his horizons collaborating with musicians from Senegal, Sudan, Algeria, India, Macedonia, Iran, Greece, and Turkey. He worked with Afro-Peruvian folk artists Rodolfo Munoz and Miguel Ballermos. He composed and performed for the Oregon Shakespeare Festival's production of the Chinese fable The White Snake. He has also branched in to acting and musical direction in a variety of productions, including Berkeley Repertory and Arena Stage Theatre productions of Arabian Nights, a Goodman Theatre production of Nizami's Persian epic Mirror of the Invisible World, the FTS Productions French documentary Modou the Hang Player, and the MPEF Productions documentary At The Gate. Ronnie now teaches at the Chicago Academy for the Arts and the Old Town School of Folk Music. He conducts Arabic music residencies for Chicago Public Schools and the University of Chicago's Startalk camp. And he continues to compose, record, and tour with music groups Lamajamal, Mucca Pazza, Allos Musica, Duzan Ensemble, the U of C Middle Eastern Music Ensemble, and now TEAL-One97.  
Special Guest Collaborator - Paul Hefti , Guitarist, composer, son of the late Grammy winning Composer Neal Hefti, joins the group for their first recording, and tour.   
On Arabic Keyboards -Filali Chahad (Morocco)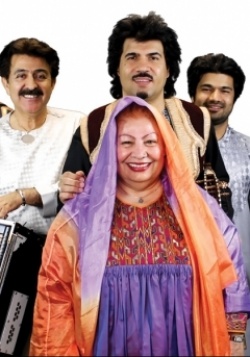 Voices of Afghanistan
Voices of Afghanistan is a traditional Afghan musical ensemble showcasing some of the finest musicians from Central Asia and Afghanistan. Legendary Afghan songstress Ustad Farida Mahwash is accompanied by rubâb master Homayoun Sakhi and The Sakhi Ensemble, which specializes both in the rich traditions of Afghanistan and its neighboring lands, and in bold contemporary works. Homayoun Sakhi, the group's musical director, has devoted his life to studying the rich music of his region, and has also emerged as one of its greatest living composers. A performance by Voices of Afghanistan is a journey through time and space, reprising the glories of the Afghan past, and reaching all the way to its increasingly global contemporary life and expression.
Sawol-jawab—the interplay of questions and answers—is the foundation upon which much of Afghan music rests. With implications beyond the stage, this interplay posits that only the most thoughtfully constructed questions can elicit meaningful answers. Mahwash and the musicians of The Sakhi Ensemble test this belief in every performance. For their inaugural tour in fall 2012, artistic director Homayoun Sakhi has created an acoustically rich crossroad in which the musicians explore the interconnectedness of the seeker and sought, sacred and secular, traditional and contemporary. Afghanistan is a regional hub of cultural and social activity and is home to a vast array of musical genres. Principle among these is the ghazal, a traditionl of folk songs with traditional melodies that speak to the human need for love, grace and transcendence.
Long considered "the voice of Afghanistan" and the first woman to be granted the honorific title of Ustad (Maestra), Farida Mahwash is celebrated around the globe for her ghazal repertoire. Mahwash's story is one of unyielding perseverance as witnessed by the great personal risk she encountered by performing in public during the early years of Taliban rule. After decades of political turmoil, she was forced to leave Afghanistan in 1991. She moved to Pakistan where she took refuge from the two warring sides of the time, each of which warned her to sing for their cause or else face assassination. Her plight was recognized by United Nations High Commissioner for Refugees, and she was granted political asylum in the United States.
Mahwash was born into a conservative Afghan family. Her mother was a Quran teacher and religion loomed large throughout her upbringing. For many years, her interest in music was suppressed. Upon completing her studies, Farida accepted a position in the Kabul Radio Station. There, she was discovered by the station's director who encouraged her to pursue singing as a career. Her robust and mellifluous voice and her command of the subtle art of ornamentation has gong on to dazzle audiences worldwide, as she shares her country's rich musical heritage through performances and recordings.
Homayoun Sakhi was born in Kabul in 1976 into one of Afghanistan's leading musical families. From the age of ten, he studied rubâb—the lute-like national instrument of Afghanistan—with his father, Ghulam Sakhi. They worked in the traditional form of apprenticeship known as ustâd-shâgird (Persian for "master-apprentice"). Sakhi's artistry demonstrates how an imaginative musician working within a traditional musical idiom can enrich and expand its expressive power while respecting what had been passed down from master musicians of the past. Sakhi's personal story illustrates the extraordinarily challenging conditions under which he and his fellow Afghan musicians have pursued their art. During Afghanistan's many years of armed conflict, when music was controlled, censored, and finally, banned altogether, the classical rubâb style to which Sakhi had devoted his career not only survived but reached new creative heights. He was granted residency in the United States, and settled in Fremont, California, bringing with him the sophisticated and original rubâb style that he had developed. Fremont, a city of some 200,000 that lies southeast of San Francisco, claims the largest concentration of Afghans in the United States. There, Sakhi established himself as a leader of the local musical community, and received National and International acclaim for both his work as a performer, teacher and composer. From his base in Freemont, Sakha has sought out the finest available artists from Central Asia to accompany him in The Sakhi Ensemble (see below). Also, as a composer, he has created works for Kronos Quartet, Hannibal Lokumbe and the Berlin Philharmonic Orchestra. And he has collaborated with celebrated musicians from around the globe, most recently Ustad Farida Mahwash. Sakhi is now creating some of his most passionate compositions to date for and Mahwash and Voices of Afghanistan.
Together these remarkable Afghan artists bring together and perform a blend of ghazals, Afghan folk songs imbued with Sufi mysticism, and ever evolving new takes on Afghanistan's musical legacy. Through their spellbinding performances, they purvey hope for a new era of freedom and joy yet to come in their beloved homeland.
The Sakhi Ensemble
In addition to Ustad Farida Mahwash and Homayoun Sakhi, the ensemble includes:
Abbos Kosimov of Uzbekistan is considered one the most entertaining and explosive players of the Central Asian frame drum called doyra. Uzbekistan and Afghanistan share a great deal of history and culture, including the doyra. Kosimov grew up in a family of musicians in Uzbekistan. He began studying doyra at age ten with Tochi Nogamo. He mastered the basics quickly, and then began to branch out on his own, leading him in unexpected directions. "I practiced a lot," Kosimov recalled, "six or seven hours a day. I listened to jazz, drum set players, conga players, djembe players, tabla, and I mixed it all together and put it on doyra." The doyra is a roughly 2000-year-old instrument, originally played by women and used as an accompaniment to singing. Around 1950, men began to play doyra. The instrument became smaller, and the style and repertoire began to develop in new ways.  But no prior player has come close to Kosimov's innovations. Inspired by North Indian tabla players, Kosimov worked on his finger tapping technique, perfecting soft and hard strokes, and developing personalized rolls and slaps. He mastered rhythms in different time signatures—7/8 and 11/8 in addition to the usual 6/8. In 2008, Kosimov was asked to be a guest performer on one of Ustad Zakir Hussain's Masters of Percussion tours in the. Homayoun Sakhi met Kosimov around this time. Kosimov's facility with Afghan and Uzbek traditions, as well as North Indian classical music greatly impressed Sakhi. The two masters quickly formed a musical and personal connection and have performed together ever since.
Khalil Ragheb was born in Kabul, Afghanistan. He started playing music when he was nine years old and, when he was 16 years old, began making guest appearances in an Amateur musical group. Soon, he was asked to perform with one of the leading Afghan orchestras for Radio Afghanistan, backing one of the country's leading vocalists Ahmad Zaher. As Ragheb matured he also began singing, garnering the attention of educators throughout the region with his riveting performances. He was awarded scholarships to study first in Iran, and then Germany. Upon earning residence in the United States, Ragheb moved to Freemont in northern California—an area known to many as Little Kabul. There, Ustad Farida Mahwash invited him to work with her, and he joined The Sakhi Ensemble on harmonium. At the same time, Ragheb established and began hosting a new TV show "Sound and Image of Afghanistan," which continues today.
Perviz Sakhi, Homayoun's brother, plays the tula, an end blown flute played by shepherds in Afghanistan for hundreds of years. Perviz was Born in Kabul in 1983 and, like his brother, he apprenticed with their maestro father Ustad Ghulam Sakhi. He came to specialize in the six-holed tula flute, which he loved for its "soft, calm and sweet sound." Many of the most famous tula songs are love songs, typically inspired by the wandering life of the shepherd, who is so often separated from his beloved.
Zmarai Aref was born in Kabul, Afghanistan and began studying Afghan percussion from an early age, working with a number of masters over the years. He plays the tabla drum, best known for its use in north Indian classical (Hindustani) music, but also a mainstay in a variety of Afghan traditions. Since moving to the United States's Little Kabul (Fremont, California), Aref has performed with numerous groups, including Ustad Farida Mahwash, The Sakhi Ensemble and, now, Voices of Afghanistan.
Praise for Voices of Afghanistan in the press:
"The passionate mixing of sensual and sacred was uncontainable...these gifted artists left us cheering for the art that endures devastation."
—Opera News/SF Magazine
Ustad Farida Mahwash's "beautifully expressive voice retains remarkable range, flexibility, and soul-searing intensity. And her spirit continues to soar"
—The New York Times

"Fiercely virtuosic"—San Francisco Chronicle (of Homayoun Sakhi)

"The passionate mixing of sensual and sacred was uncontainable...these gifted artists left us cheering for the art that endures devastation."
—Opera News/SF Magazine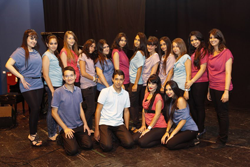 Voices of Peace Choir
The Voices of Peace, the Arab Jewish Community Center's unique youth choir conducted by Idan Toledano, is comprised of Jewish, Muslim and Christian youths from Tel Aviv-Jaffa singing in English, Hebrew and Arabic.
Through its music and songs, the choir sends a message of peace, solidarity and real cooperation between nations and cultures. The Voices of Peace is unique, both for its members and for audiences; its importance lies not only in its words and songs, but also in the message that it conveys to its audiences, Arabs and Jews alike.
The choir has achieved a great deal of success in both the music and social realms and serves as a model for a successful educational and musical framework between cultures, as members get to know the "Other," which leads to a better shared future.
The choir's repertoire includes a variety of songs from unique musical styles, combining traditions and languages and creating fascinating, exciting performances, which have led to praise and positive feedback from audiences in Israel and abroad.
The choir has performed at numerous events including the memorial ceremony for prime minister Yitzhak Rabin, the Duet in Yaffo festival, various television programs, the Feast of Feasts Carnival, the Peres Center for Peace Ten Year Gala Event, functions in France, Belgium and England, as well as Foreign Ministry offices.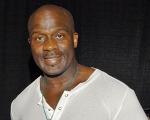 Bebe Winans
Critically acclaimed inspirational, R&B and gospel vocalist BeBe Winans is best known as part of the celebrated Winans family. Similar to the Jackson family's impact on pop music, and the Carter and Cash families' history with country, the Winans family is truly gospel music royalty. Also an award-winning songwriter and producer, BeBe Winans has achieved notoriety both as part of the hit-making duo BeBe & CeCe Winans and as a solo artist. (Still, the long-awaited duet CD and first Bebe & CeCe album in 15 years, is approaching Gold.) Winans takes his artistic gifts to the next level with an uplifting new collection of patriotic songs, AMERICA AMERICA, a celebration of the heritage and history that we all share.

In the midst of an important election year, this would seem to be a perfect time to remind ourselves in the U.S. of all that we hold dear. "I'm on a mission to share these songs with as many people as possible," Winans says. "As a nation, we are going through hard times; people are in need of an uplift. My hope is that these songs can be that, and much more."

With the exception of three new songs written by Winans – the beautifully hopeful title track "America America," the upbeat "We're The United States of America," and the poignant "Ultimate Sacrifice" – the album is comprised of songs long in the public domain. But what is amazing about this new collection is that Winans' soulful, distinctive tenor gives the songs new life, as if we are hearing them for the first time.

"The inspiration for AMERICA AMERICA is the time we are living in," he explains. "Sometimes, we forget that we are all Americans. At sporting events, when the national anthem is sung, everyone stands – black, white, rich, poor – everyone."

The cherished "Star Spangled Banner" brings up poignant memories of his dear friend and frequent musical collaborator, the late Whitney Houston. She spoke with Winans about the revered anthem prior to performing a game-changing rendition of it before the 1991 Super Bowl XXV. He spoke with her again about the highly regarded hymn before recording his version for AMERICA AMERICA. (Winans also won a Grammy Award for co-producing the song "Jesus Loves Me" on Houston's smash hit film soundtrack for The Bodyguard.)

He was actually working on another album when the idea for AMERICA AMERICA came to him, motivated by the challenges Americans from all walks of life are facing on a daily basis. "Lift Every Voice" and "America The Beautiful" are familiar to us, but Winans was able to bring who he is as an artist to these songs, giving each an inspired freshness. Each track on AMERICA AMERICA is approached with reverence, sung with grace and filled with encouragement. This includes the glorious title track and first single, "America America," a soaring, affirmative tribute to this great country that we all share. A touching video for the single, shot in New York City and in our nation's capital, Washington, D.C., by David Warshauer [artist credits], will soon be available.

"I have seen the power of music," Winans says. "I want the nation to heal through this music. When our country is united, we find the path to success."